The fastest growing Advertising Network is Adcash?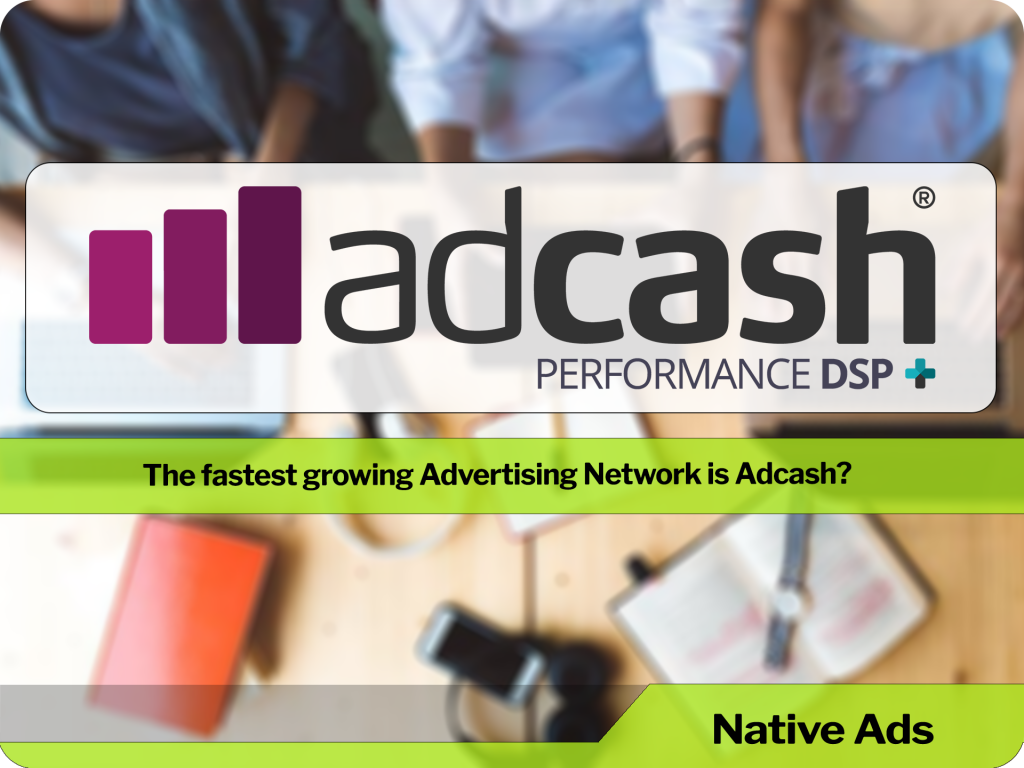 Adcash Advertising Network, a fast-growing international ad-serving platform, provides publishers and advertisers with highly targeted solutions and tools for profitable online campaigns. Specializing in entertainment-related websites, Adcash's portfolio comprises currently over 70,000 premium websites that benefit from the company's successful partnerships with a number of leading European online entertainment references.

With Adcash's own technical ad delivery platform, publishers are able to enjoy comprehensive ad space management packages ensuring thus significant and recurring revenues. In like manner, advertisers are served reliably, sustainably and cost-effectively with the best traffic quality through a concise connection with the publisher network.

In addition to its simple and transparent adherence process, Adcash delivers world class customer support focused on meeting every client's expectations and dedicated to working out innovative solutions for campaign optimization. For further accuracy and reach, the company has implemented a live online statistics tool to provide clients with relevant analysis and data monitoring at all times.

Through its efficient platform combined with accountable and timely processed payments, the company has created a trusted brand synonymous with excellence and innovation.

Adcash was founded in 2007 by Thomas Padovani, co-founder and owner of Webinfluence Group AS. Adcash is headquartered in Tallinn, with branches in Sofia, Bulgaria, Querétaro, Mexico, and Paris, France. Adcash employs 35 people in Estonia, total Adcash employs 53 people. Advertising clients of Adcash are companies in France, Great Britain, Spain, Italy, Bulgaria, Turkey, Russia, Mexico, China, India and Estonia. Adcash mediates advertising for customers in 249 countries and regions.

Adcash's main advertising clients are companies that create online games, as well as other companies that want to advertise themselves as effectively as possible on various sites. Through Adcash, customer advertising reaches over 80,000 websites and over 90 million unique users every day.

For Advertisers – Adcash provides targeting technology by placing an advertiser's ads on the web pages that are most relevant to their brand. Ads are thus shown to users who are most likely to respond to the campaign. During the data processing, Adcash analyzes and evaluates the advertiser's campaign indicators and rearranges the ads both algorithmically and manually to achieve optimal performance. Advertisers can track their campaigns with performance statistics and custom reports. Advertisers could track conversions through either pixel or server-to-server technology for complete visibility.
You can order the advertising of your product with this solution in Scrooge Frog Ltd