How to create native advertising effectively with SVK-Native?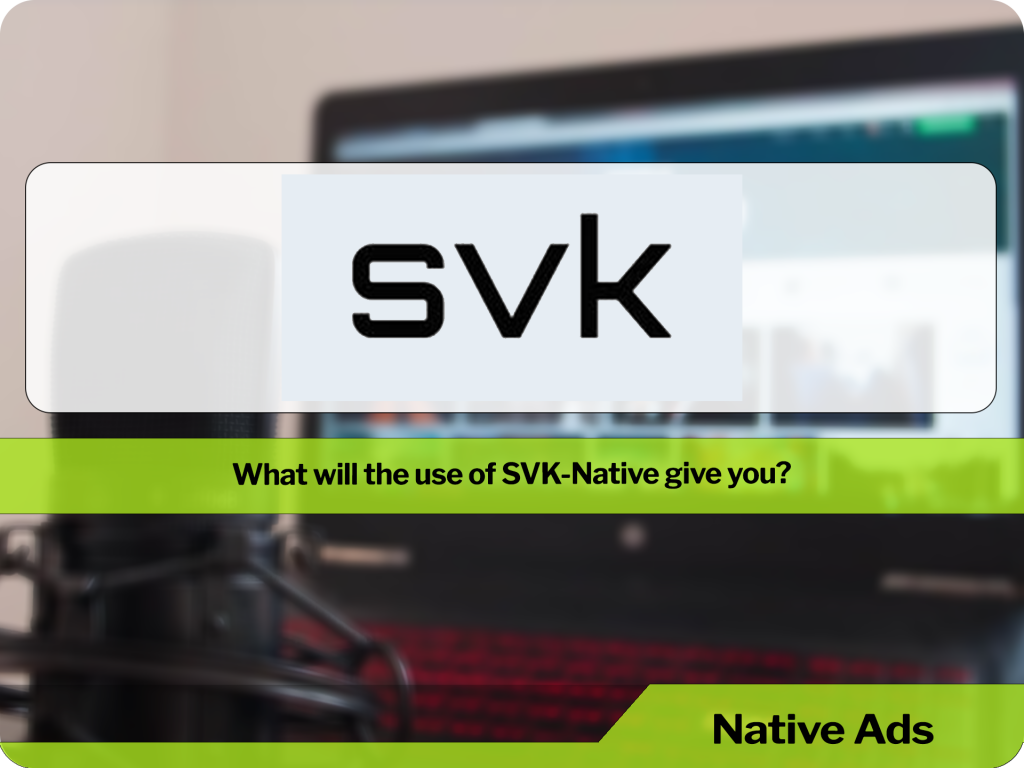 SVK-Native is a platform with recommendations. The goal is — to іnstall widgets of this platform on your site and monetize traffic, buy quality traffic from major resources in Russia (~80%) or the CIS, created for:
advertisers (chipboard platforms, advertising, and digital agencies, arbitrageurs, creative networks, etc.);
publishers (owners of publishing houses, websites, etc.).
What will the use of SVK-Native give you?
Growth of views (10,000,000 ad views per day).
Target audience. (Create content that can involve people, not search engines. The recommendation is organically built into the article and is interesting to your reader).
Rapidly growing traffic (200,000,000 visits per month).
Detailed reports from native advertising.
Control.
Optimization.
Monetization (You earn every time a user clicks the material of another resource posted on your site).
What are the weaknesses of SVK-Native?
With a lot of noise, the target classes overlap and the platform does not work very well.
When the functions are exceeded at each point, the platform slows down.
The algorithm is not suitable for large data sets.
Requirements for creatives:
The system automatically adjusts the size and format of ads to fit all ad slots. It is necessary to use high-quality, not blurry images. Size: at least 300 px. Format: Jpeg, Png.

Forbidden:
Animated images (for example, in GIF format);
Photos or graphics of people showing sexual body parts or intercourse. Examples: exposed genitals, nipples or buttocks, fuzzy or censored sexual body parts. And also the genitals covered with hands, focusing on the genitals or breasts, imitation of sexual positions, drawings of sexual positions.
Disguised ads that users unknowingly interact with (system warnings, error messages; notifications about incoming messages or requests, etc).
Requirements for the text

The title should be no more than 80 characters; the subheading should be no more than 150 characters.

Forbidden:
Ads with clickbait (ads that use clickbait tactics to drive traffic. Example: "Click to find out" or "Click here", as well as similar phrases that encourage the user to click on the ad to find out what it is about);
Grammatical or spelling mistakes (Students dicided to learn Japenese);
A senseless set of words, general or vague statements, unfinished sentences (Arlashshsh, "This is not an advertisement!", Efremov said …);
Punctuation marks and symbols used in the ad incorrectly, or not for their intended purpose (f <lowers, ••• flowers •••, Flowers !!!, f * l * o * w * e * r * s);
Incorrect or unjustified use of capital letters (FLOWERS, MOSCOW);
Phone number in the ad text.
Prohibited content for advertising

— Fake media content (fake news /articles featuring stars, politicians, and other famous people);
— Materials of a pornographic and erotic nature, escort services, exploitation and sexualization of minors;
— Publications containing the direct or hidden context of threat, harassment, and violence, incitement to hatred, criminal or terrorist-related content;
— Any alcoholic (including beer) and tobacco products, smoking accessories (when it comes to selling or promoting);
— Any psychotropic substances, weapons, and explosive substances;
— Gambling, incl. online casinos, as well as products /services, the content of which is related to gambling and betting;
— Illegal activity, landing pages on which personal data are deceived from users;
— MFI is not licensed.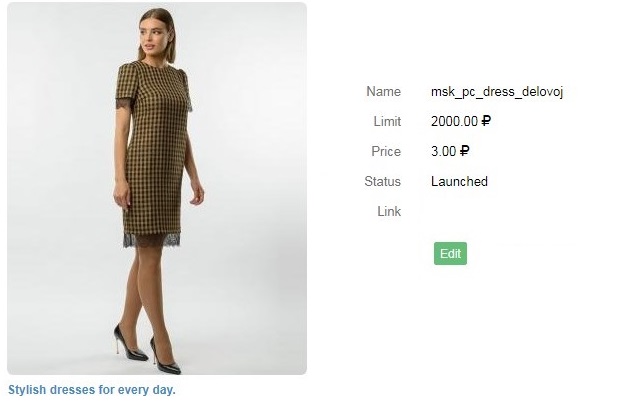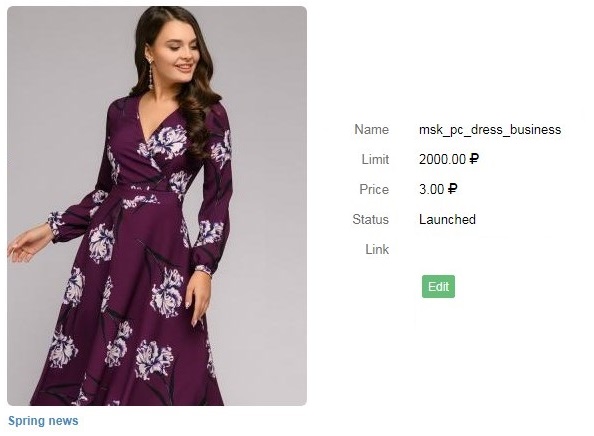 SVK Native is the way of monetization and getting traffic. It is a partner of the sites: VestiFinance, Argumenty i Fakty, 360, Komsomolskaya Pravda, MKRU.
You can order the advertising of your product with this solution in Scrooge Frog Ltd