Affise is a well-known affiliate marketing platform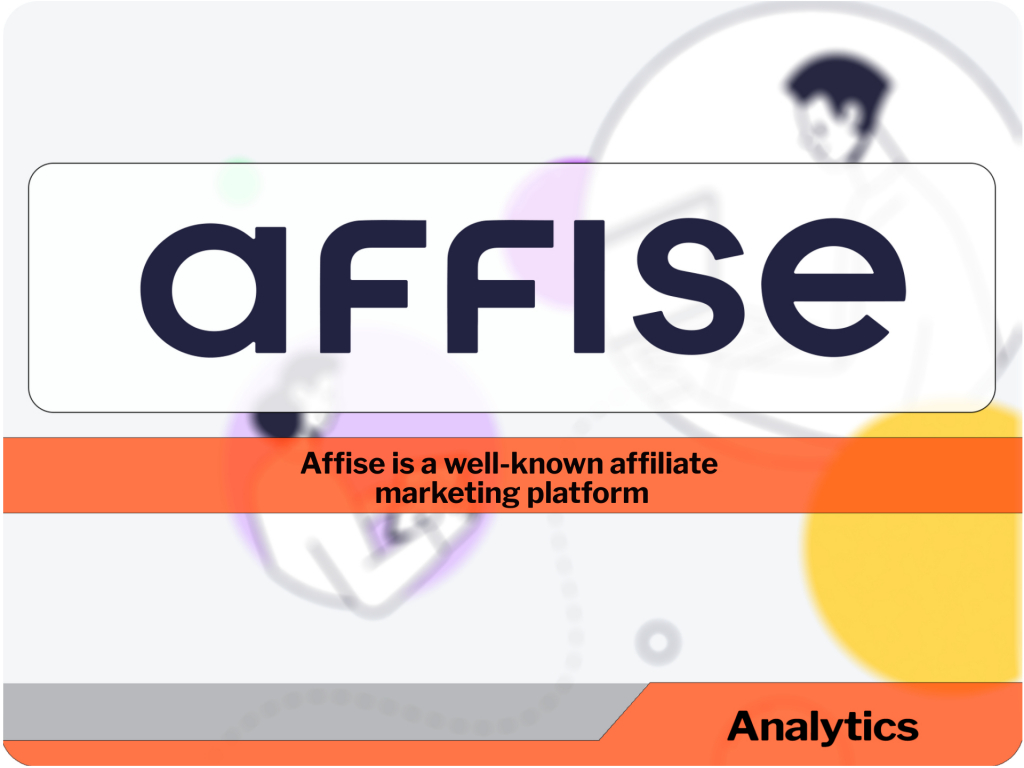 Affise is a partnership marketing platform for brands, advertisers, and agencies to automate and scale their partner relations via all possible performance marketing channels: traditional affiliates, influencers, networks, and agencies.
Affise helps track and analyze web-based advertising campaigns, in real-time. On the platform website, we found services/products such as Affise Perfomance, Reach, attribution.
Affise can perform all billings and calculations with a single click. It also provides you with the facility to add your own custom tracking domains. You may add a single or several tracking domains and then select a default domain for each offer individually.
The automation capabilities it provides are quite impressive and can contribute a lot to your profits. Furthermore, since you can utilize low-transformation traffic sources without paying for clicks, you save up your expenses with the platform Affise.
The software can easily adjust to your current workflows and integrate with other custom solutions you might be using. The smart targeting feature allows you to incorporate different segmenting factors such as language, area, cities, and postal divisions in your campaigns.
In addition, the Dashboard page is pretty comprehensive and covers most of the pointers from all the different reports or pages you can run through the software. On the default dashboard, you can screen the number of clicks, conversions, client's income, and profit by currency. Also, you can easily navigate to other areas of the platform with a single click.
Some of the leading organisations in the world use Affise to develop their marketing campaigns with conversion-based expenses as opposed to paying for individual clicks. All of this is made possible by centralizing all the workflows, including creatives, transformations, distributors, and payments. Thus, you can utilize any traffic source and pay for the conversions only. It provides a 30-day free trial which you can use to see if this is the software for you. If you like it, you can proceed with a payment plan according to the features you require.
Let's take a look at one of the well-known cases of this particular platform, what results brands have achieved working with Affise!

Let's take a look at one of the well-known cases of this particular platform, what results brands have achieved working with Affise!

Task. Wargaming set ambitious growth targets for their partnership program where automating routine tasks and maximizing their ROAS was critical KPIs. To expand their existing affiliate program, Wargaming needed a technology partner that could provide extremely robust tracking, was easily scalable to accommodate their growth, and could assist them in managing every customer journey's touchpoint.

Solution. Affise directly supported Wargaming in expanding their direct partners program. Wargaming could now access granular reporting, gain a better understanding of where money is being spent, and determine which partners are driving performance by consolidating all of their referral partners from various channels into the Affise platform.

Result. Wargaming's efforts to grow its partnership program paid off. The game developer increased its total traffic by 40% and generated a 250% year-over-year revenue growth coming from their partner marketing channel.
Below you will find the prices of this platform.

Let's analyze the pros and cons of this platform.
Pros
Does not charge for traffic (you do not pay for clicks);
Extremely user-friendly interface;
Flexible setting costs, caps and other targeting options.
Cons
Statistics reports are not very detailed;
Low frequency of feeds;
Poor bug support.
In conclusion, based on our expirience Affise can be one of the best software if you want to build and run your affiliate networks on your own. The adaptability and flexibility it offers are what make it stand out. Given the experience of this platform, successes and excellent cases, Affise solve many marketing problems.