Reach active and engaged users from top MENA publishers – JUBNA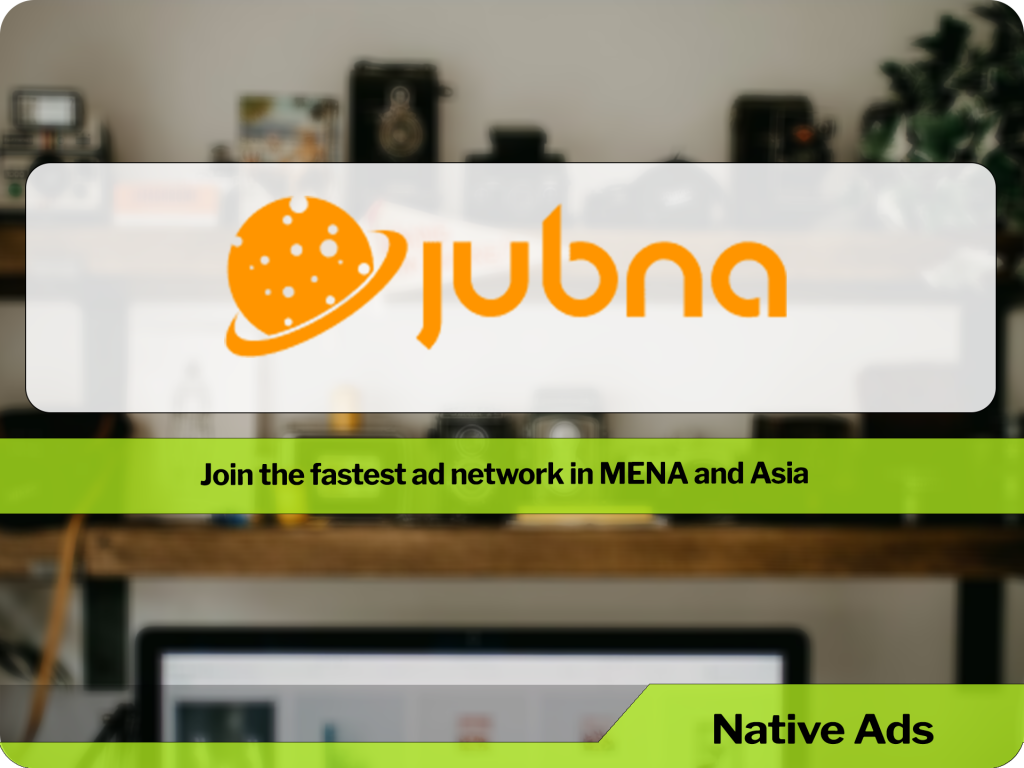 Jubna launched in 2014 with the mission to create a major and positive change in the world of online journalism & digital advertising in the MENA region.
It developed a native ad format that blends with a site's editorial feed and pages, which results in better view-ability and exposure of ads, along with higher conversions. This also meant a high Ad Click-Through rate for publishers and a new stream of income for their work.
If you are an Advertiser or Content Marketer, Jubna will take your product or service to millions of users in MENA.
Jubna's advanced ad serving algorithms and audience interests machine learning modules will work for your success and deliver results that exceed your expectations at every level.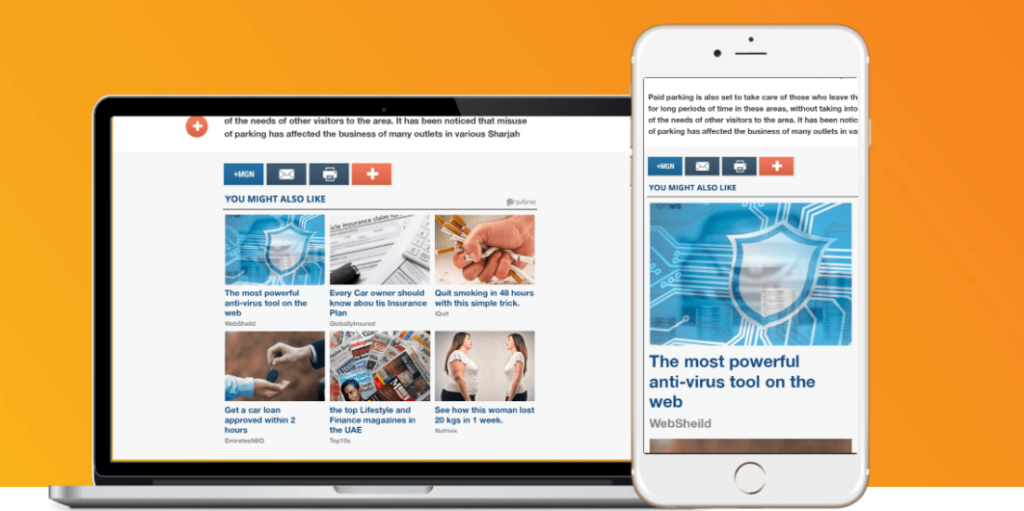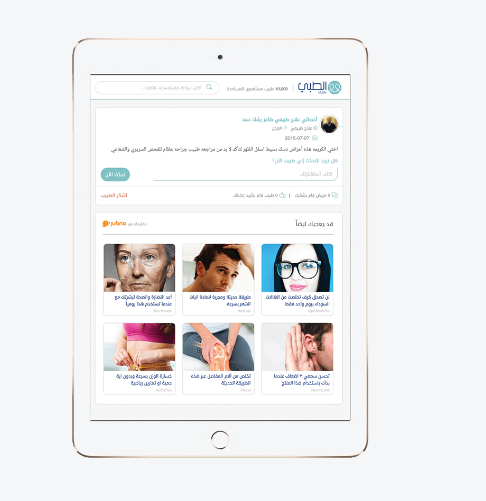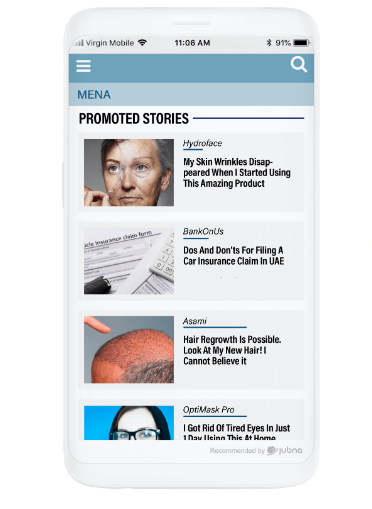 Jubna for Advertisers
Jubna's brand safe publishers and highly viewable native ads deliver continuous exceptional performance.
Start with a $100 and grow your online business rapidly with Jubna's account management service.
Our data-rich interface and granular tracking data helps you achieve continuous improvements to your campaigns.
Target specific countries, devices and various audience interests.
Whether you need app installs, quality leads or just page visits, Jubna makes it easy to reach your unique set of users and hit your KPIs.
Adjust your bids per source and optimize to your best performing zones.

Numbers speak louder than words:
– 1000+ PUBLISHERS
– 300M USERS
– 300M USERS
– 25B RECOMMENDATIONS
Join the leading and fastest growing ad network in MENA and Asia and drive real business results!
You can order the advertising of your product on this network in Scrooge Frog Ltd