Splicky is a popular native and mobile advertising platform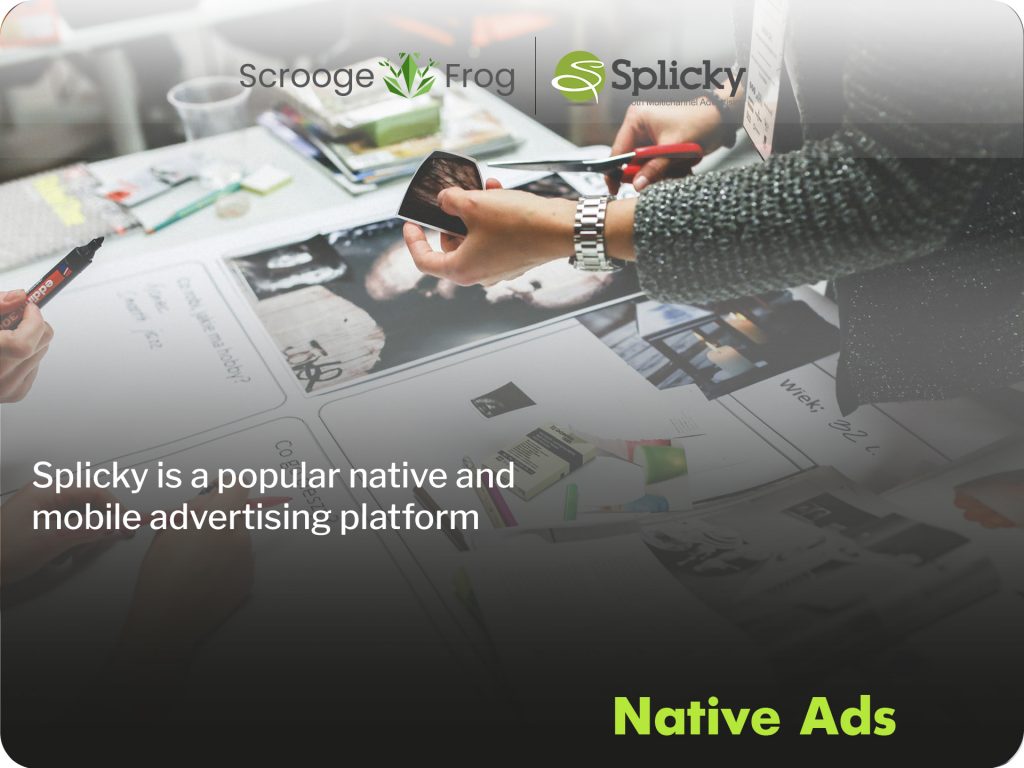 Splicky is a new Demand Side Platform (DSP) for the mobile channel using proprietary Real Time Advertising (RTA) technology. Their technology makes it easy to buy mobile ad impressions and clicks on mobile sites and apps in real time. Using only one platform, you get immediate access to all global mobile inventory using real-time trading (RTB) technology.
Within minutes, your mobile ad campaigns can be displayed based on cost-per-impression (CPM) and cost-per-click (CPC). The platform allows you to target individual mobile sites and apps, giving you full control at the campaign management level.
Easy to use interface with self service platform and real time analytics
Global Reach with Transparent Publisher Recruitment
A wide range of targeting options, including geo+hyperlocation and support for mobile retargeting.
Supported format range including banners, interstitials, rich media and videos.
Technologies.
Splicky technology makes it easy to buy ad impressions on mobile, desktop, DOOH and CTV screens in real time. By considering multiple targeting options, Splicky helps you optimize your spend, allowing advertisers to only bid on impressions that match their targeting requirements using algorithmic buying methods.

Accompany the user throughout the day – Splicky offers the opportunity to connect with the user in various life situations and thereby improve the reach, frequency of contacts and the effectiveness of campaigns.
Drive to Store or Footfall Measurement are used to record the flow of visitors to a retail outlet or attraction. This dimension compares the site visits during the zero dimension (visits to the site without any marketing activity) and the visits achieved during the active campaign. In the context of Programmatic Advertising, this gives an agency or advertiser the ability to optimize their own Splicky Programmatic campaigns based on the information they receive. Splicky operates in eligible markets with Adsquare or national data partners such as Swiss TX Group.

Programmatic advertising is data driven. The data used is diverse and varies greatly depending on the type of media and the context of use.
While mobile and desktop channels aim to provide the most personalized experience to users according to their shopping behavior, socio-demographic characteristics or interests, the DooH market focuses more on everyday events such as current weather conditions, traffic volumes or sports results, to campaign customization. Playing in a brand-safe environment is a need that is relevant even in outdoor advertising.
Splicky has partnered with a range of targeting and brand safety vendors to deliver the best results for its customers.
Advertising in mobile applications.
Mobility is Splicky's DNA. Since 2013, they have been offering agencies, advertisers and traders the best real-time mobile marketing tools. Mobile devices are the centerpiece of every multi-channel campaign as they engage consumers all day long on their most personal device and are often used in parallel with other media.
Splicky supports all relevant ad formats such as banners, native, rich media and video ads. Procurement is carried out through leading SSPs with maximum transparency and control.
While all auctions are processed on a CPM basis, their sophisticated algorithms and machine learning processes allow customers to make CPC based purchases through the Splicky demand-side platform.
Mobile marketing exists in two worlds: the browser world and the app world.
Depending on where the user is accessing, different technologies are required for tracking and optimization.
Splicky supports mobile web cookies as well as various authentication approaches depending on the operating system. In addition to its own tracking technology, Splicky has a number of partnerships with leading vendors in the industry such as Adjust or Kochava.
Splicky integrates advertiser KPIs into the platform to enable granular real-time optimization of KPIs such as visits, completion rates, installs or in-app transactions through proprietary machine learning algorithms.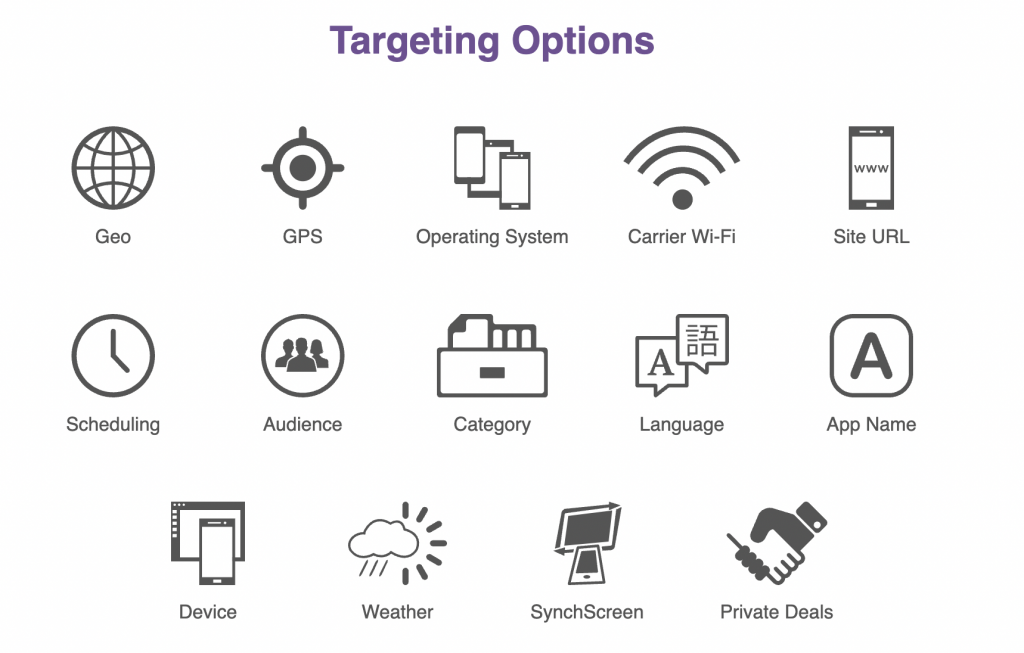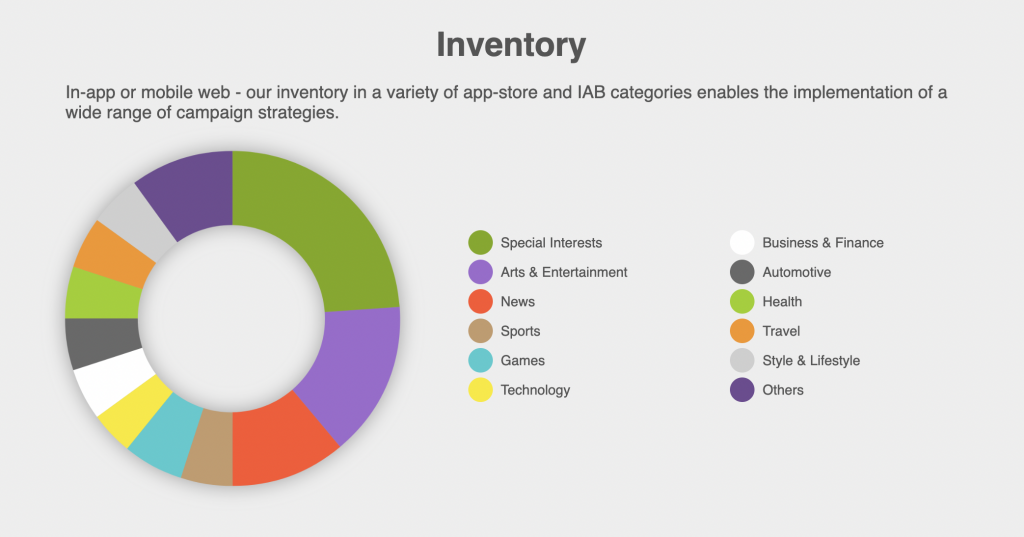 Programmatic Desktop in multichannel campaigns.
Desktop is the classic channel in the world of programmatic media buying. However, since the introduction of GDPR, the landscape has changed considerably. 3rd party cookies, which for years were the backbone and basis of all targeting on the stationary internet, are increasingly suppressed by browsers or deleted at much shorter intervals.

Alternative methods for user identification such as customer IDs are becoming increasingly popular, but other types of targeting are also being used. Splicky can now increasingly apply its own competences from InApp Marketing to the desktop channel and offers a number of features.
Conclusion.
Splicky uses special algorithms to improve the performance of mobile and DOOH campaigns, and uses tracking and targeting technologies specifically designed for these channels. Judging by the reviews, this is a good and popular platform for advertising in mobile companies, if your vertical fits into these categories, you should try working with Splicky, and we will help you!