Reacheffect works with the most popular verticals i-Gaming, Sweepstakes, Adult Content etc.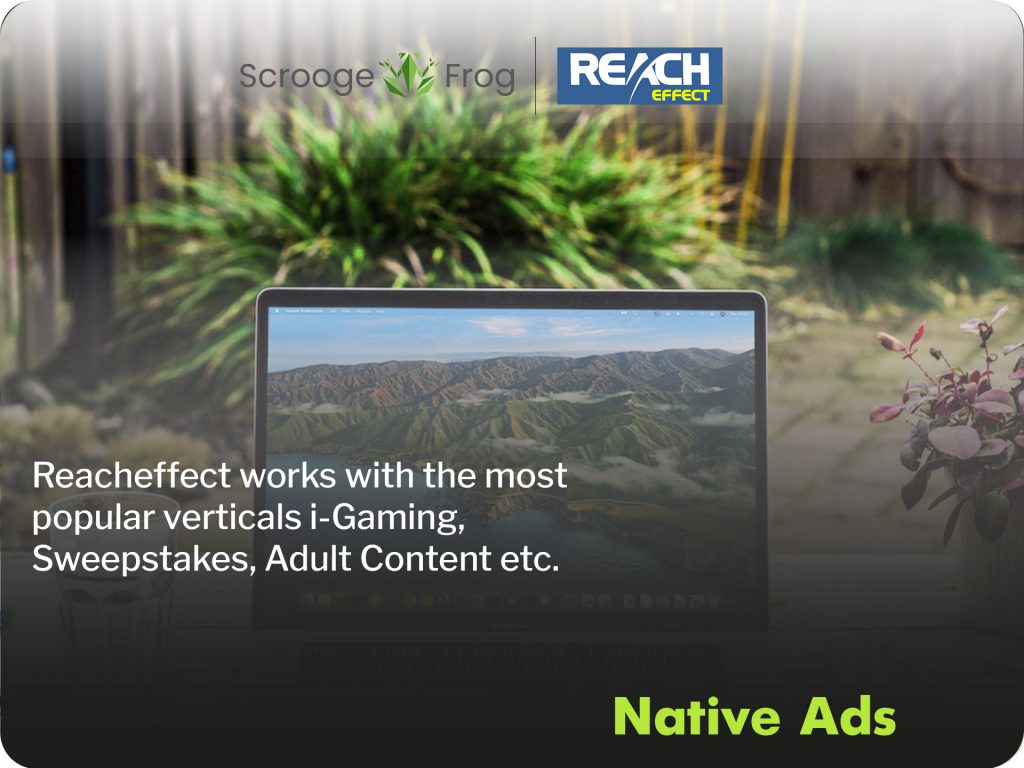 Reacheffect is an innovative global advertising network focused on mobile entertainment services. Reacheffect offers advertisers geo-targeted ads on desktop, tablet, and mobile devices using proprietary software. Founded in 2012 and based in Kfar Saba, Israel.
Their top verticals includes i-Gaming, Mobile content, Sweepstakes, Lead-gen, Nutra, Fintech, Healthcare. Travel, Games, Software, eCommerce.

Reacheffect network is a leading provider of digital advertising, working with some of the biggest names in entertainment, games, casual dating, downloads and adult industry connecting you directly to over 100 Million of premium users worldwide every month.
What ad formats does the platform have?

Push notification
Pop-under ads
Banner ads
Native Ads
Advertising creative examples:
As Reacheffect says, their geo is better in LATAM region / Tier 1 geos EU + US. Also, some Asian geos Thailand / Singapore / Malaysia.
Let's summarize the main benefits of Reacheffect:
Reacheffect system optimizes your campaign based on the performance in order to reach profitability;
Campaign creation process takes 2 mins maximum. That is why we can say that it is so fast;
Reacheffect offers 24/7 support. Anytime you need help you can contact them on Skype or Site chat;
Also, we have collected the most important information about Reacheffect native platform below:
Commission Type – CPC, CPM, CPA
Minimum Payment – $100
Payment Frequency – Weekly
Payment Method – PayPal, Wire
Referral Commission – 3-5%

Conclusion. Reacheffect can be a worthy source of traffic from Tier 1 countries, and specifically the US and Europe, as they put their emphasis on this. Also, a convincing number of different advertising formats is a plus for the platform. They work with the most popular verticals themselves, also their clients are 1xbet, 888, BetMGM, Betano, Caliente, Betway are only a few examples. It is worth trying to work with them!