Antifraud from SсroogeFrog and why is it important?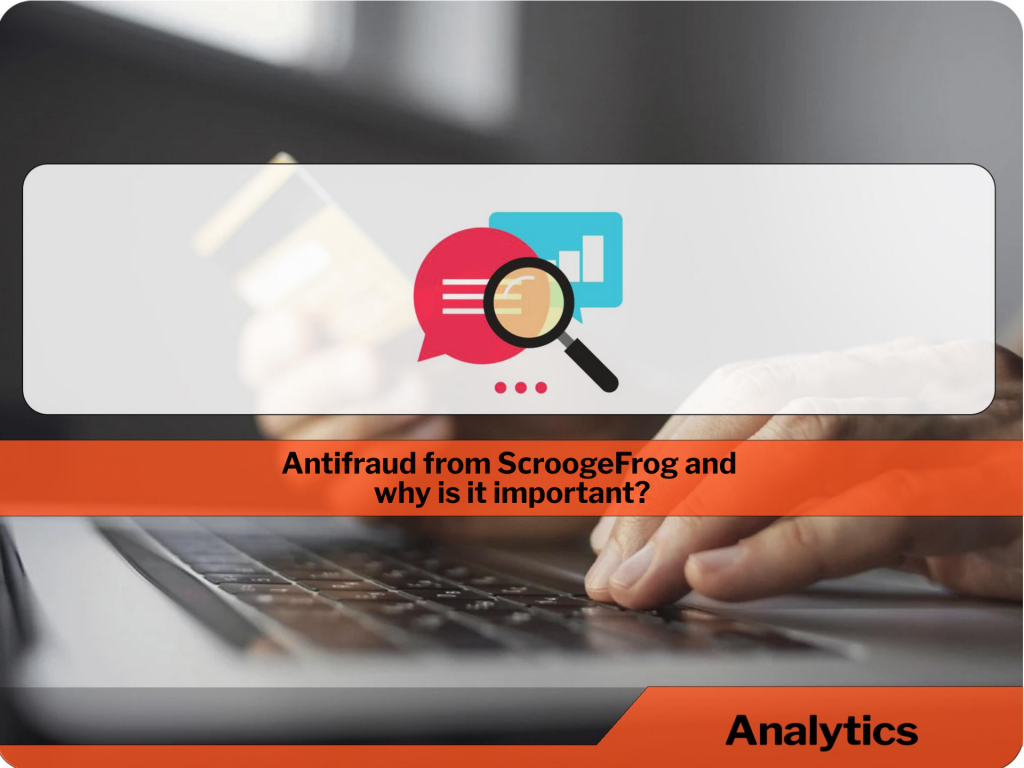 When you order advertising from a partner or specialist, you expect to receive an effective advertising campaign and a flow of customers.
Therefore at first glance, the performer copes with his task – users click on ads, traffic grows. But all these actions are not targeted, because the partner is not interested in the success of your business. His job is to meet KPIs. As a result of this, you:

You receive false information about the advertising campaign;
You create erroneous marketing strategies based on inaccurate data;
Lose your advertising budget and miss out on profits;
Antifraud is a set of measures aimed at countering fraud. It is the use of special metrics to identify inappropriate traffic.
You can be deceived by absolutely any three channels, for example, even when you buy pay-per-sale advertising, in short, dwelling on the methods of cheating in each type of purchase.

Our antifraud system is based on 15 years of experience in the field of marketing and media buying, who better than us can recognize fake traffic? By using the ScroogeFrog service, the user gets a number of benefits:
Reducing advertising costs by reducing ad impressions for clickers and bots;
Reducing fraud when launching contextual and banner ads;
Checking new traffic sources for traffic quality;
Optimization of the conversion cost by cutting off low-quality sites and users;
We automatically send fraudulent IPs to google in real-time making sure bots, competitors or any harmful sources do not see your ads;
Ability to connect anti-clickfraud with native networks. No extra charge.
Antifraud system:
Checking a source for % of bot traffic;
Combining different devices of the same user through digital fingerprints;
Botnet detection;
Integration with many ad networks;
Custom filtering settings.
To put it briefly, fraud traffic can seriously affect the effectiveness of your advertising campaigns. It is important for each of us to make a profit and not to deceive with "fabulous numbers", for this we provide our clients with our development! Use our material to minimize losses and buy clean traffic. At least 40% of internet traffic is non human. Bots have no intention of converting and will simply waste your ad budget. ScroogeFrog Antifraud will make sure you aren't wasting your budget on impressions and clicks from people and bots that want to harm your business.

If you want to receive clean traffic, please contact us and we will save your advertising budget!