Are you looking for effective traffic in the Balkans? Native Media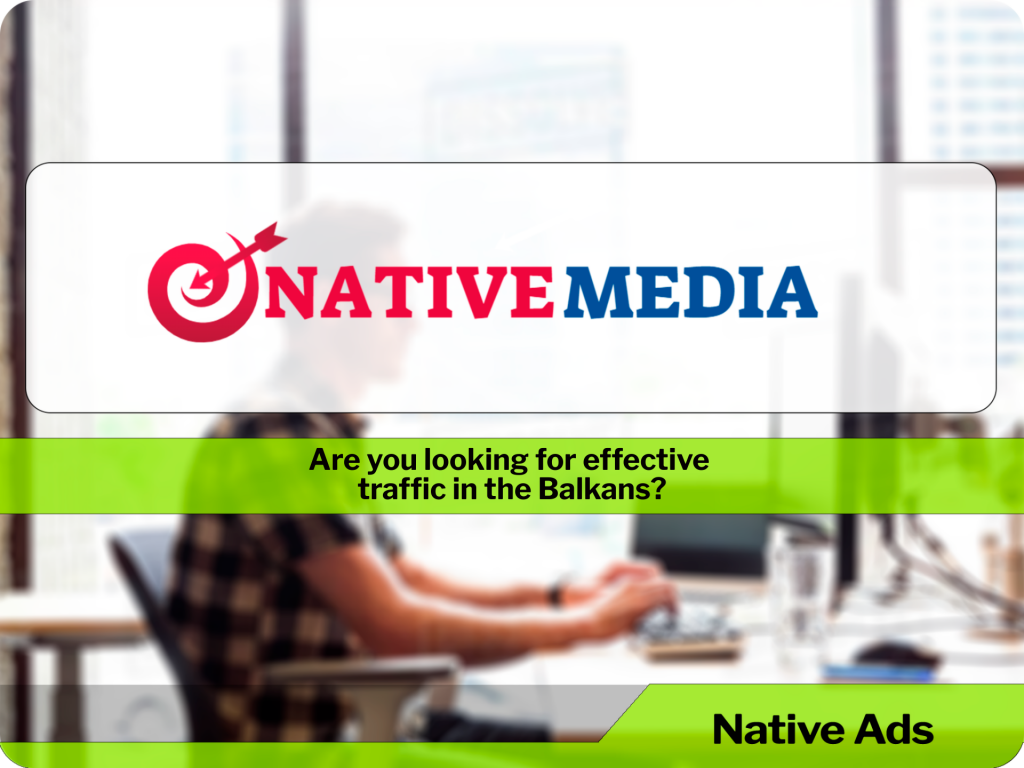 Native Media was founded in early 2018. Native Media is a web and mobile channel platform with a great experience, opportunity and revenue maximization experience for publishers and advertisers.
Native media will provide customers with quality traffic, a professional response to your needs and an individual approach to any request.

Native Media is an easy-to-use platform with all the useful filters to target your target group and place ads on sites that will bring you the most conversions. Whether you're selling something or spreading the word about your brand. Native Media does not charge for ad impressions, only CPC clicks. Just as important! The advantage of this platform is the weekly payment. Withdraw your earned money every Tuesday via PayPal, bank account, Skrill, or Payoneer.

First of all, the platform provides the following targeting options:
Geo-targeting – Our geo-targeting features allow you to reach people by country;
Keyword Targeting – Build a list of keywords relevant to your campaign and our system will ensure your ads only appear on sites containing those keywords;
Category Targeting – Filter your target websites by selecting categories and thereby increase your ROI;
Device Targeting – Target your ads to desktop devices and/or mobile devices (Android, IOS, Windows).
How much does it cost to advertise on the Native Media platform?

Before you start working with this native platform, you need to familiarize yourself with the advertising policy:
The content of the ad must match the publisher's website:
It is forbidden to place advertisements, the content of which violates and does not comply with the laws of the country of the site where it is placed;
The website you are promoting must be accessible by clicking on an ad;
It is forbidden to advertise a website that has many links to other websites, as this slows down and hampers traffic;
It is not allowed to place the contact information of the advertiser in the content of the ad;
It is forbidden to advertise sites without content;
Posting ads with similar content is prohibited.
It is important to get acquainted with the guides on the Native Media website before working with it, you will find useful information there, especially for those who work with them for the first time.
In conclusion, based on our vast experience, this platform is suitable for advertising goods in the Balkans, especially in Serbia, Bosnia and North Macedonia.