Why do we prioritize to Spyover?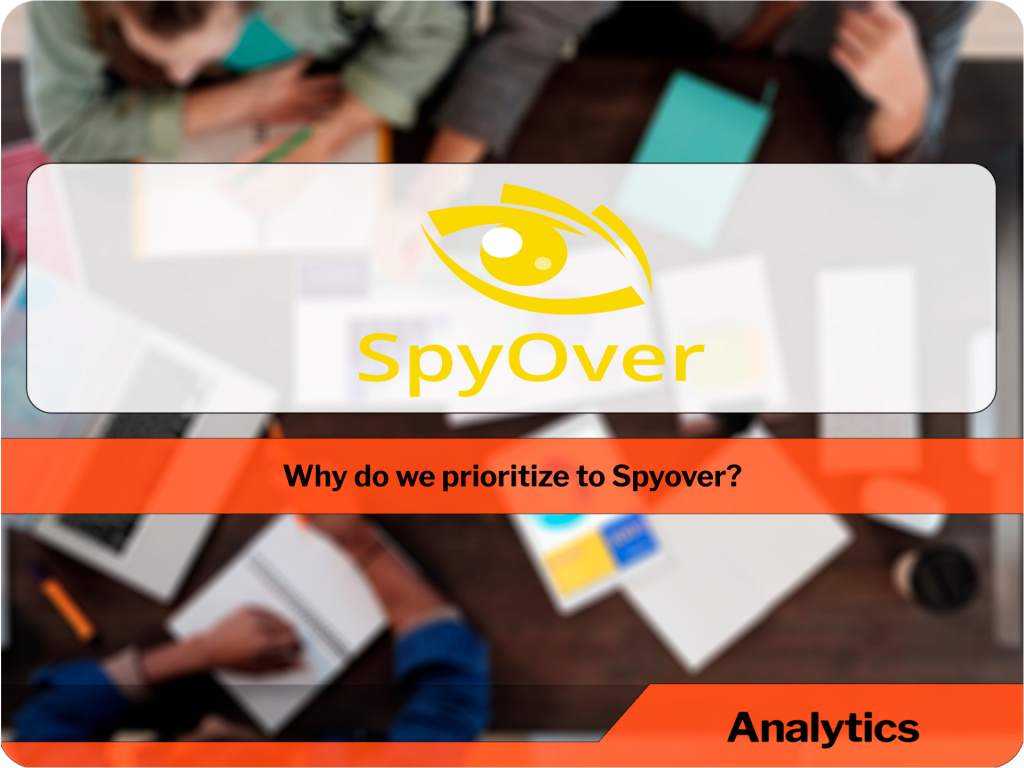 This is an online tool for tracking and analyzing native advertising. SpyOver collects and organizes a huge amount of information about the ads of the 15 largest native ad networks and landing pages used to send traffic to 70 affiliate programs.
The collected information can be sorted, filtered and viewed in various sections, and it is also convenient to download creatives and landing pages in the service.
The information collected in the service is displayed in two sections: ads and landings. Each of them has its own set of sorting and filtering options.

The following settings are available in the ad search section:
Sorting by novelty, lifetime, popularity and trend within the filtering conditions;
You can set a filter by nine parameters: period and number of days of ad display, advertising networks, GEO, device type, browser, affiliate program and tracker type;
Ads can be searched by words in the text, brand name, display area, text on the landing page to which the ad links, by the presence of an external link or a chain of redirects;
The text of selected ads can be translated into English. This is useful if you are analyzing ads in, for example, Arabic or Thai;
In one click, you can download the creative image or copy the ad text to the clipboard.
For each ad, there is detailed information about the number of impressions, including schedules of impressions by day, hour or week, sites, countries and networks where the ad was displayed. In advertising networks, identical ads are identified by image and text. All data is conveniently presented in the form of tables or charts.

Search by:
keywords
chain of redirects
publishers
landing text
outgoing links
brand
offers
Filter by:
14 networks
150 countries
ad language
6 top-end devices
5 major browsers
more than 70 affiliate networks
8 trackers
date and duration of impressions
Main advantages:
Downloading ads and landings in one click
Translation of ad text into English
Ad Sort by popularity, lifetime, novelty and by trend
The really useful function of mass download ads
An opportunity to see the ads which led on a concrete landing
An indicative comparison table that we found on the Spyover website, which compares the main indicators of the platform with competitors.

| | | | |
| --- | --- | --- | --- |
| Features | Spyover | Adpexity | Advault |
| Countries | 150 | 32 | 20 |
| Networks | 14 | 7 | 13 |
| Landing page search | Yes | No | No |
| Affiliate networks | 70 | 10 | No |
| Filter by country | Yes | Yes | Yes |
| Filter by device type | Yes | Yes | Yes |
| Filter by networks | Yes | Yes | Yes |
| Filter by tracking tool | Yes | Yes | Yes |
| Filter by browsers | Yes | No | No |
| Download ads | Yes | No | Yes |
| Download landings | Yes | Yes | No |
| Filter by ad language | Yes | Yes | No |
| Translation of ad text into English | Yes | Yes | No |
| "Real trend" | Yes | No | No |
| Price | 149$ | 249$ | 249$ |
Landing view options:
In the landing pages section, you can perform the following operations:
Sorting by newness, lifetime or number of referring ads;
Filtering by display time, page type (website, landing, pad, app), advertising network, GEO, landing language, affiliate program and tracker;
Search by keywords in the URL, title, text or external links of the landing page.
For any of the found landings, you can in one click:
Download the landing page as an archive with all images, scripts and styles;
View basic statistics;
Find all ads that lead to this landing page.
With SpyOver you can find out many details about your competitors and market conditions:
Market novelties, original banners, new products or bundles;
Which affiliate programs and offers are merged from one or more networks;
Which networks send traffic to certain affiliate programs or specific products;
Which ads and landing pages are used by competitors. For example, find all ads leading to a given landing page;
Trending products and bundles;
The effectiveness of a particular ad or landing;
Popular offer topics for various GEOs and traffic types.
In conclusion, in our work as an agency, we often use this service to work on projects, as it has the best working conditions and tools.
You can order the advertising of your product with this solution in Scrooge Frog Ltd