Where to find quality traffic in Indonesia? Adenza network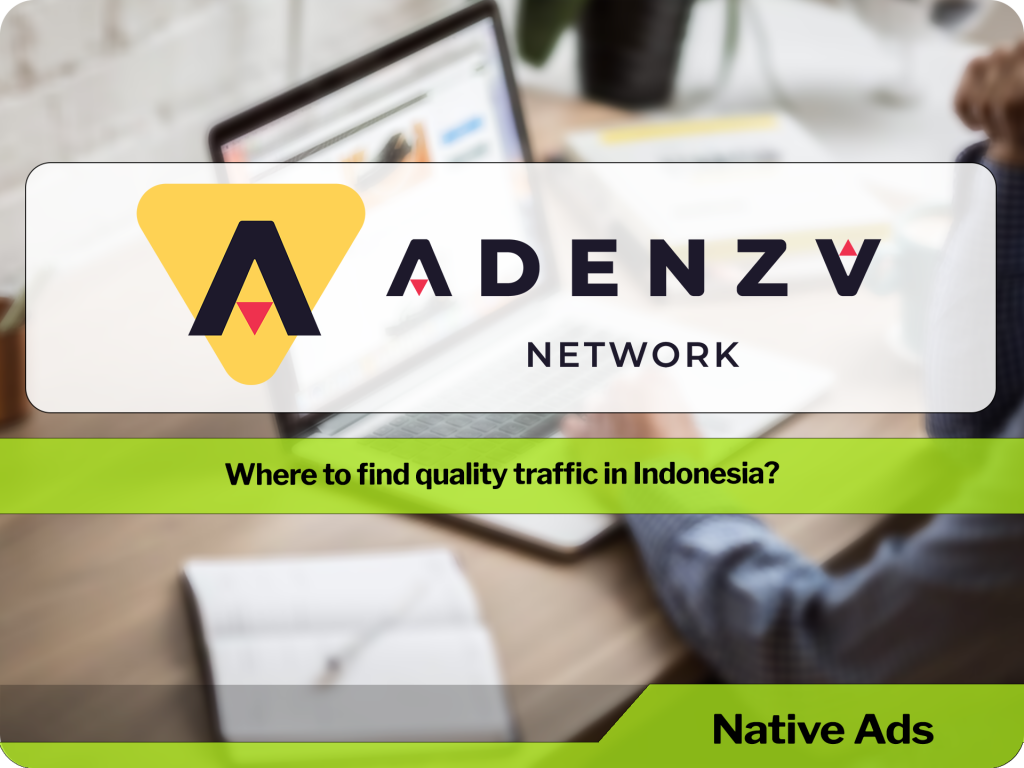 Adenza is a newly created native ad network where the entire team is from the digital advertising market and they all tried to make a product that would meet all the criteria of even the most demanding client.

Moreover, Adenza focuses and specializes in the Asian market, Indonesia is a special priority and the main geo. The last cases of this advertising network were from the category of beauty and health. It is also important to take into account that in Adzenza most of the sites are premium segment, so the best results are shown by products from the beauty category, for example, masks, anti-wrinkle products, veneers.
Adenza, like all well-known advertising networks, works on the CPC (Cost-Per-Click) system, and in rare cases for large clients we work on CPM (Cost per "mille," or 1,000 impressions). At the moment, the advertising network works with premium sites (publishers).

Most likely, if you need high-quality traffic from Indonesia, then you will contact Adenza. Also, if your product is from the field of beauty or health and you want to find buyers in Indonesia, then these guys are for you too!

There are several main advantages of Adenza:
They are always ready to provide the client with high-quality traffic from Indonesia from the largest and most famous news sites
Permanent support in the form of a personal manager
Point targeting by cities, devices and operating system