Keitaro is an effective tracker or not?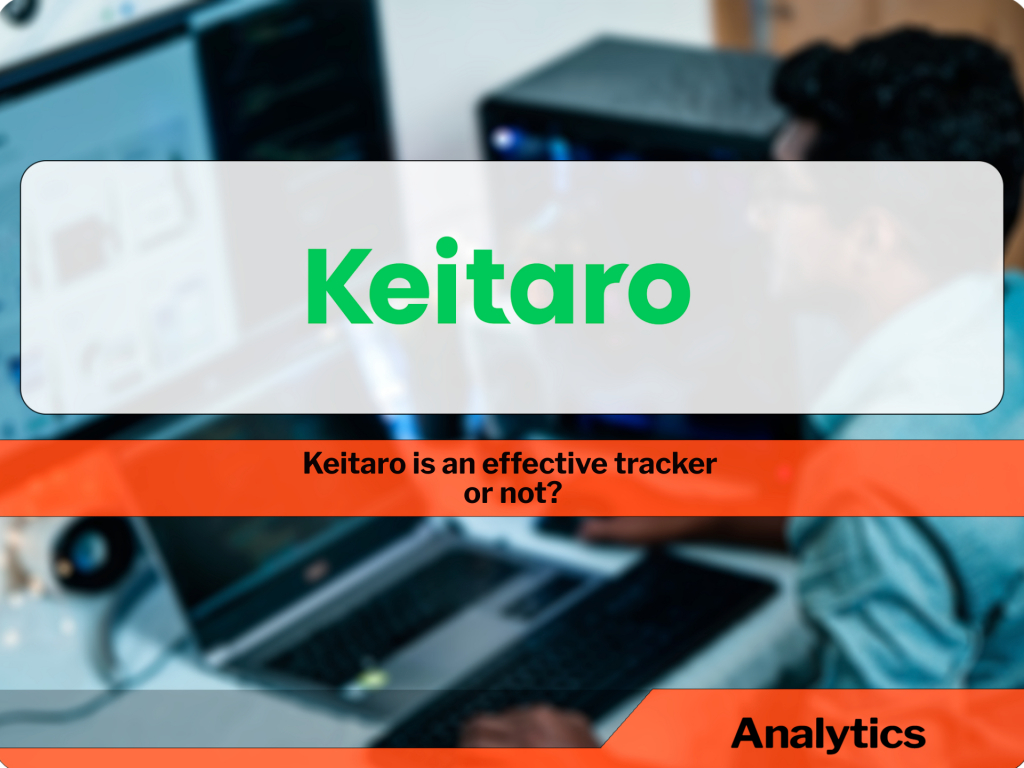 Keitaro is a media buying tracker. The task of an affiliate marketer is to monitor the effectiveness of advertising campaigns every day.
The tracker collects all data about users and offers in one place, helps to analyze the effectiveness of the AC and optimize the work of the webmaster. Debuted on the market in 2012, positioning itself as TDS (Traffic Distribution System). A wide range of tools is available in Keitaro: A/B testing of landings and integration with affiliate programs, and others that we will discuss below.
The information that we have collected from the platform website surprises with its functionality.
Flexible traffic processing
Track any traffic
Track not only clicks from the tracker URL, but also organic traffic coming to your site, including all incoming parameters such as keyword or search engine.
Keitaro also offers local landing pages with a built-in editor. Work with local landing pages without external redirects. Upload them via zip-archives to the tracker and edit the code via our built-in editor. Also, the built-in traffic modeling tool will help you test the funnel and make sure that all flows and filters work the way you want. The strong point of the platform is five built-in redirects for direct traffic using 302, JS, Meta, CURL or a client-side native solution that the client can integrate in two clicks.

It is important to mention that the platform allows non-unique visits to be tracked and can be linked to streams. Check the uniqueness of clicks from IP / UA and link them to specific streams to go to a permanent landing page or to an action.Even more, there is precise traffic filtering. More than 30 internal filters will allow you to receive only targeted clicks. If you haven't found a suitable filter, you can write and integrate your own using the template we provide.

And what about automation?
Auto-download costs from Facebook, TikTok, GoogleAds, etc.
Ready-made API integrations allow you to get data about advertising campaigns from the most popular traffic sources.
Create your own profile consisting of English-speaking countries and use it to filter traffic further.
The Click API is an application interface for launching Keitaro campaigns remotely. With a campaign token, you can send CURL requests and receive JSON in response to your remote server.
Bug tracking logs and incoming events – the system log will help track errors in the tracker. And the conversion and click log will help you check for an event at the server level.
The built-in traffic simulation tool will help you test your funnel and make sure all flows and filters work the way you want.
Protection
Built-in spambot databases with custom values
The built-in database is updated every 2 weeks, and the ability to add your own IP lists and signatures allows you to customize it for your traffic.
Access protection to the admin panel – specify from which domain the tracker's admin panel will be opened.
GDPR regime
To install Keitaro, you need a VDS of at least 2 GB of RAM with CentOS operating system. After choosing the VDS tariff, at the time of placing the order, select the current version of CentOS. In "Preinstalled software" select Keitaro and confirm the order. After payment, access data to the VDS server via SSH will be sent to the mail.

Can sum up all the pros:
wide functionality;
the ability to configure cloaking
the ability to configure access when using the account by several users (you can grant access only to campaigns or only to reports)
reports with multi-level grouping, in which you can connect the necessary metrics;
low price
integration with partner networks
Users note the following disadvantages:
the presence of only the server version
frequent system freezes under heavy load
the system does not support OpenVZ servers
Keitaro offers a choice of one of three tariff plans:
In conclusion, with the help of the tracker, it is easy to identify landing pages with a high conversion rate, generate and direct targeted traffic flows to selling pages due to configured filters. Advertisers using Keitaro will increase conversion rates and profitability, and media buyers will be able to extract the maximum income from affiliate programs.