What are the advantages of Unity Ads?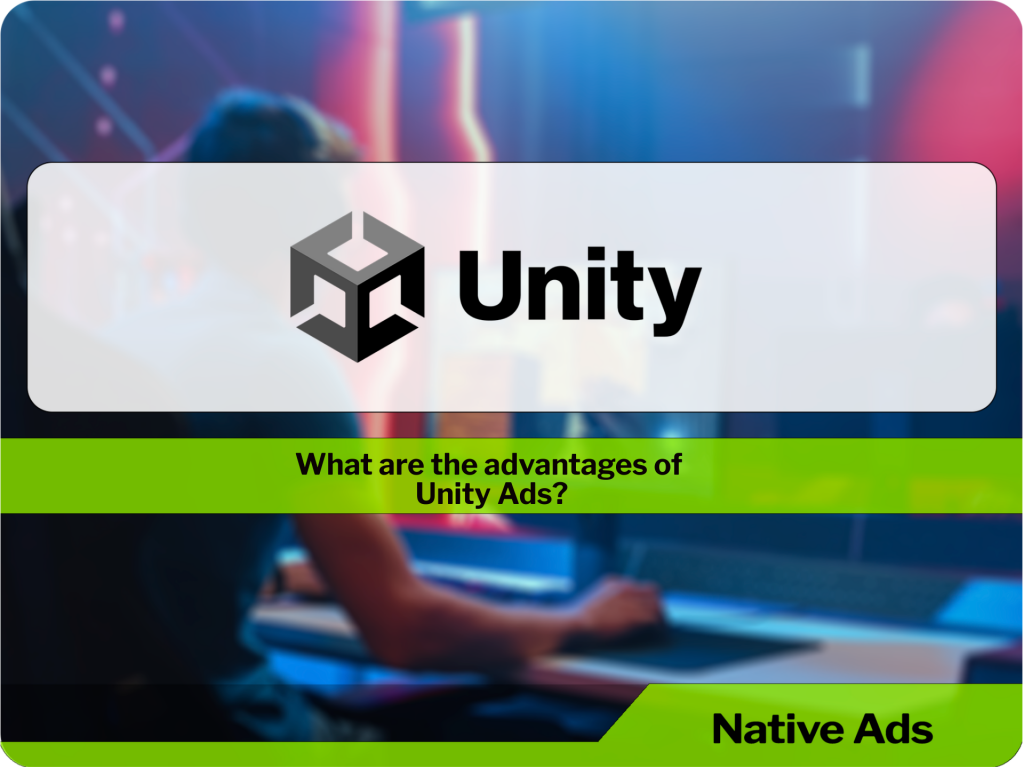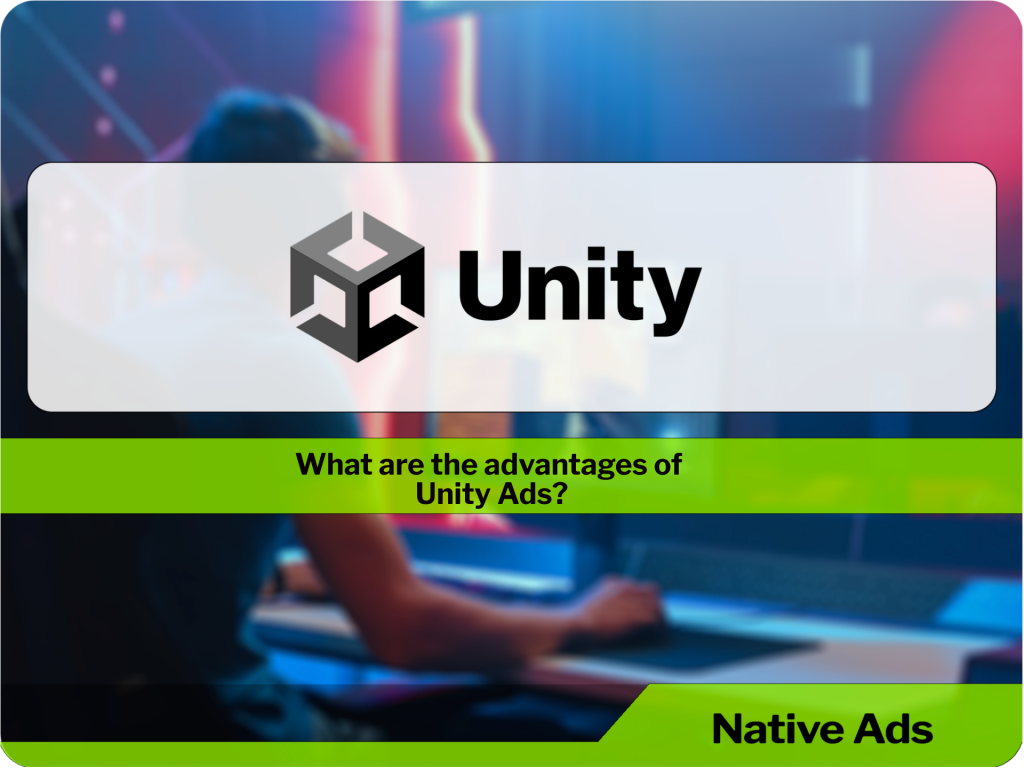 While promoting mobile applications, one day you are faced with the need to purchase traffic in advertising networks. One of the most popular ad networks with quality traffic is Unity Ads. Advertisers use Unity Ads to acquire valuable users.
Unity is a cross-platform game engine developed by Unity Technologies, first announced and released in June 2005 at the Apple Worldwide Developers Conference as a game engine for Mac OS X. Since then, the engine has been gradually expanded to support various desktop, mobile, console platforms and virtual reality platforms.
The engine can be used to create three-dimensional (3D) and two-dimensional (2D) games, as well as interactive simulations and other features.
Let's move from general technical information to specific advertising. What is it about this platform that so many advertisers use it for? Unity Ads gives you the tools and analytics to drive revenue and grow. The experience and knowledge of Unity Ads will help both game publishers and advertisers implement and user acquisition strategies.
The Unity Ads algorithm processes thousands of data sources to predict the likelihood that an individual user will install a game after viewing an ad. The platform also takes into account contextual signals, user input at the time the ad was requested, and behavioral information to more accurately predict each user's conversion rate for fairer ad pricing.
Unity is committed to optimizing ad modules for optimal performance and the best user experience. They also use machine learning technologies, which allows Unity to test many options to display the best implementation depending on the context without the need for advertiser intervention.
What's more, the platform attracts users that are optimized to maintain interest or keep profits and who are most likely to continue playing your game for up to 7 days. Depending on the advertiser's 7-day retention forecast or ROAS target, our solution adjusts CPI dynamically, setting a reasonable price per user. In Unity's opinion, each player is unique, but at the same time, most of the solutions consider all players to be the same or divide them into large groups. And for this, Unity has another feature – Audience Pinpointer, thanks to which the advertiser will pay a reasonable price for each user.
Instructions for connecting advertising to the game:
1. You need to download the "Unity Monetization" asset, which gives us the opportunity to connect advertising ads.
2. Create your companies in Unity ID.
3. Connect the Unity Ads itself and set up the Unity Dashbord app.
4. You can also rearize advertising integrations through the code in the script (Video, rewardedVideo, Banner)
5. Create a Payout Profile so that you can withdraw funds received from viewing an advertising company.
Also on the Unity website you can find advertising cases, let's look at one of them?The game is called Space Ape and the purpose of the ad is to break out of the build and fight genre by pushing the boundaries of design in a new game and of course new users. Space Ape worked closely with Unity during the development of Fastlane: Road to Revenge, as well as the development and monetization process. Working with Unity helped balance in-app purchases (IAP) and rewarded videos in a way that makes players happy, optimizes the lifetime value of custom ads (LTV), and drives the game forward.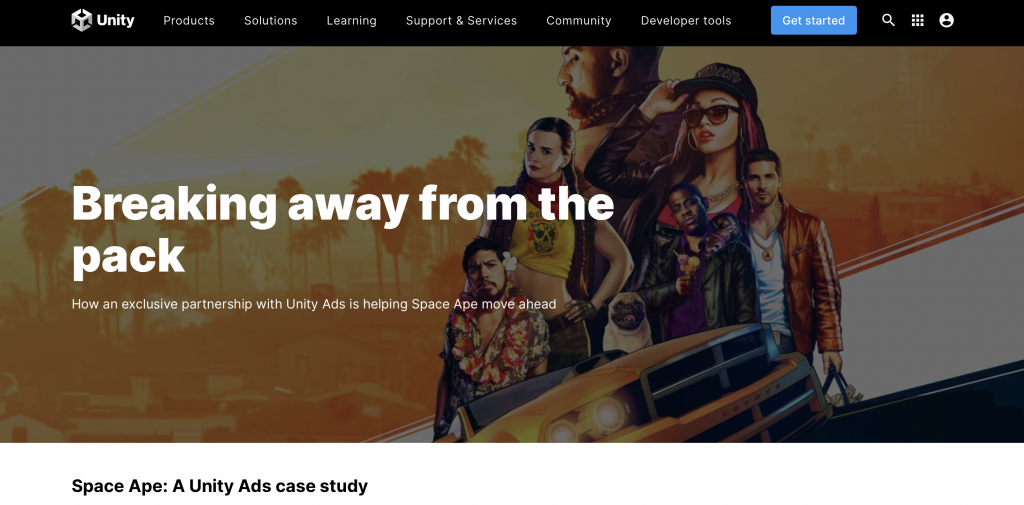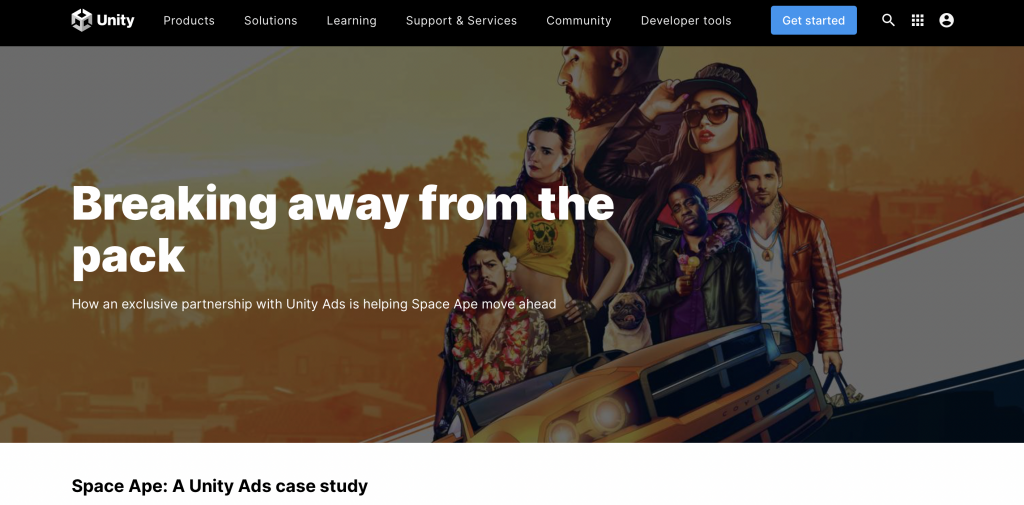 And the results:
Since November 2017, Fastlane: Road to Revenge's daily active users (DAUs) have tripled to 550,000.
The average revenue per active user per day (ARPDAU) reached $0.25, including $0.11 from ads alone.
Advertising revenue increased 5 times to $30,000 per day.
No significant effect on retention
Ability to reinvest more in user acquisition
Based on our experience, we can give a couple of recommendations for scaling and increase traffic using Unity Ads.
Budget – Make sure that well-performing campaigns don't run into a budget constraint.
Campaign Type + Bid – Run all campaign types. On certain projects, all 3 types of optimization can work well.
Creatives – test all formats: both standard videos and playable ads. Be sure to test short videos (15 seconds), medium videos (20 seconds), and long videos (30 seconds).
In conclusion, Unity Ads is a well-known assistant in increasing the traffic your game, where you can run ads yourself, or with the help of their specialists, and when setting it up yourself, do not hesitate to contact technical support. It is important to add that Scrooge Frog can help you generate revenue from your game through advertising and we run a full cycle of advertising and customize traffic to your KPI.
You can order the advertising of your product with this solution in Scrooge Frog Ltd