How To Convert Users From Media by using AppsFlyer?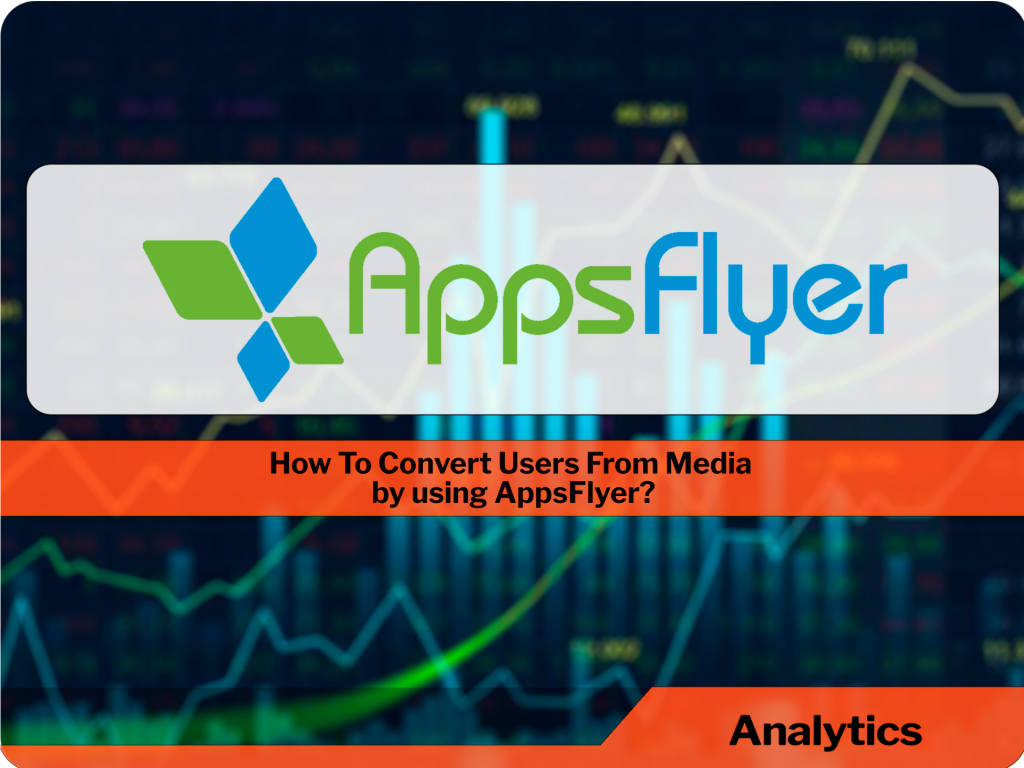 AppsFlyer is a mobile app analysis and marketing software that allows developers, businesses and marketing agencies to track and optimize their acquisition funnel.
AppsFlyer is a privately held company founded in 2011 by Oren Kaniel, its current CEO, and CTO Reshef Mann. AppsFlyer received its first funding from the Microsoft Ventures Accelerator program. AppsFlyer is also a mobile attribution platform that helps you keep track of all app related events that are generated by customers.
AppsFlyer supports various media sources such as:
Self-reporting networks (SRNs), such as Google or Facebook.
Own media.
Attribution links.
Let's take a look at one of the case releases from AppsFlyer, namely the e-Bay case.
eBay is the world leader in e-commerce, bringing together millions of buyers and sellers around the world. Since launching the mobile app, the company claims that its mobile users spend three times as much time on eBay as its nearest competitor. Today, eBay has over 100 million installs and is one of the best apps for Android and iOS devices.
In the early days of eBay mobile marketing, the team opted for a basic attribution setup that allowed them to connect with multiple advertising partners. Each such integration required extensive resources from eBay, investing a lot of man-hours across multiple teams. eBay's business goals for their mobile app have matured over time, requiring a more sophisticated, scalable, and flexible attribution provider.

The solution that met their needs was AppsFlyer, offering self-service access to an ecosystem of over 8,000 tech and media partners. AppsFlyer allowed eBay to quickly integrate with multiple partners around the world, test the value of each, and quickly optimize.

Main advantages:
Proven ability to quickly and consistently measure and process billions of monthly events with the AppsFlyer Attribution Pack powered by AWS cloud computing. Flexible deployment options that complement the existing eBay technology stack with end-to-end server-to-server integration.
And the result of working with e-bay is that, as AppsFlyer points out, costs have come down and the company now has a broader and more reliable view of the customer acquisition situation.
AppsFlyer is a good platform for small app companies to track ad performance and user engagement across all channels. If you want to see all user data in one panel then AppsFlyer is for you.
Just as important is security and AppsFlyer isolates each customer's account information from other customers and users and encrypts stored data. The web servers support strong encryption protocols to secure communications between client devices and AppsFlyer web services and APIs.
But on the other hand, there are also disadvantages in this platform, namely:
Limited callbacks and access to data depending on the tariff
Gives a total of 10 free customizable options
Receive real-time callbacks to your BI – for a fee
To put it briefly, if you have a task to track the effectiveness of advertising and user engagement across all channels, then you can choose this platform, but it is important to take into account all the disadvantages, namely the costs of this platform. Given the status of AppsFlyer and its many years of experience working with leading companies in the world, the price of services is quite high.