Announcement of Telegram Ads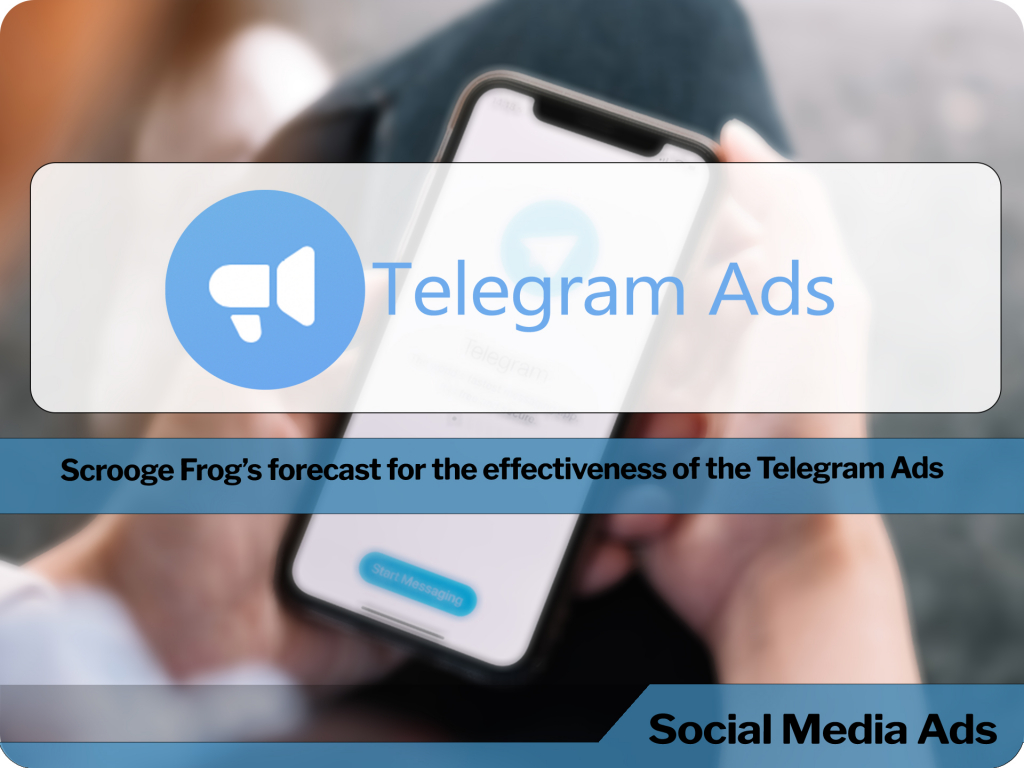 Telegram – a cost-free communicator enabling great privacy – is becoming more and more popular all over the world. It was launched in 2013 by brothers Pavel and Nikolai Durov and in early 2021 had 500 million users per month.
The popular Telegram messenger launches ads in July 2022. Let's guess who this ad is for and whether it will be effective based on our experience. But first, an introduction to Telegram Ad Platform is a tool to create sponsored messages in public one-to-many channels with 1000+ subscribers. With this tool you can easily manage your ads and budgets, choose where your ads will be displayed, and monitor their performance.
Telegram is a cloud-based messaging app and works on different devices such as smartphones, computers, and tablets. It allows users to send not only text messages but also share photos, videos, and files. It offers 1-to-1 chats but you can also create some groups and channels there to better communicate with a bigger audience.

We have been waiting for a long time to launch official advertising on this platform due to a large number of audiences of different ages. The ability to get into channels at a lower cost of placement than through exchanges. Also, payment is made according to the CPM (Cost Per Mille) model.

In terms of popularity in the countries of the world, Telegram takes 3rd place, in front of it are What's up and Facebook Messenger. As of April 2022, Telegram tops the list in eight countries including Armenia, Cambodia, Jordan, and Moldova.
It's important to know:
Advertising is only available for B2C clients
Available targeting tools – by audience languages and channel topics
Advertising and the channel must comply with the rules of the advertising activities of the site and pass confirmation from Telegram (we will help with confirmation)
An advertising message must lead to a channel or bot in Telegram. Can't use external links
Self-management through the Telegram advertising account
The budget must be spent within 12 months of launch
For all of these, let's move on to the forecasts from our specialists. Based on our many years of experience, we can assume for whom this advertisement will be effective.

First of all, you need to understand that Telegram and Viber messengers have similar principles of work and advertise effectively on Viber
News chats and channels
Mobile applications
Promotion of chatbots
We think products will not sell well with ads on Telegram

So if you have a telegram blog or run an app or a chatbot, maybe telegram ads will suit you. And we want to check our statements and suggest you use the Telegram Advertising service from our company.
You can order the advertising of your product with this solution in Scrooge Frog Ltd