How to boost your business and increase traffic knows Phoenix-Widget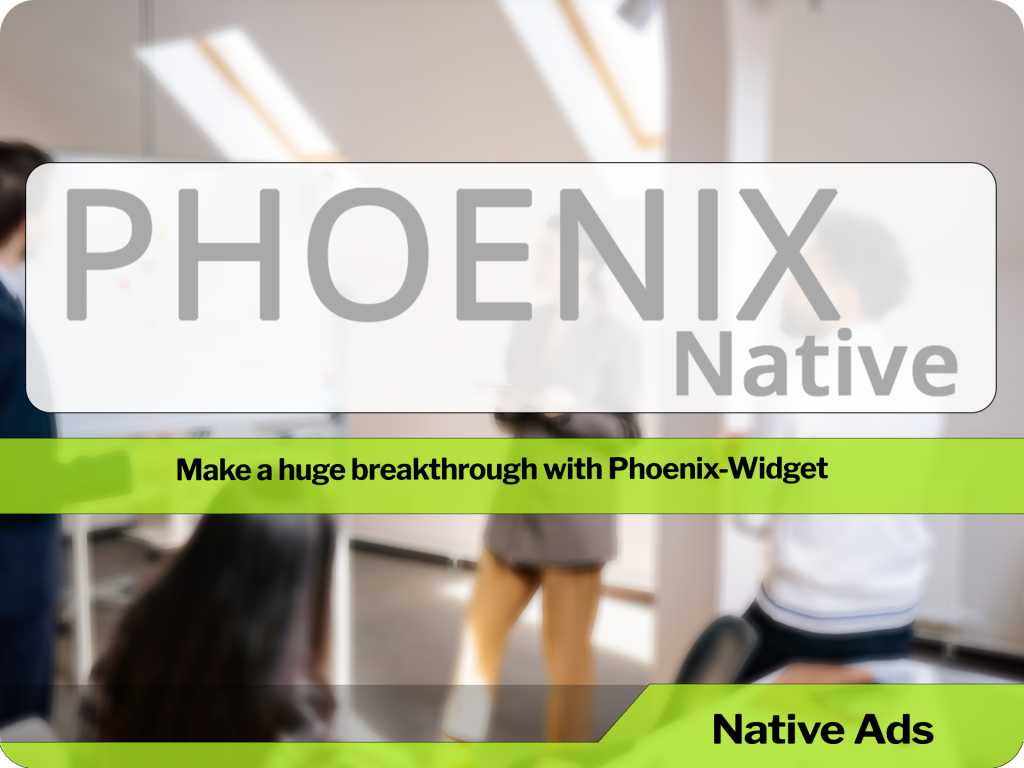 Welcome an innovative marketing platform that gives an opportunity to raise an income by increasing the amount of relevant traffic. Thanks to artificial intelligence, which collects data and all important information, Phoenix gives access to the relevant user segments.
You can advertise in 12 countries (Ukraine, Israel, Russia, Uzbekistan, USA, Belarus, Germany, Brazil, Poland, Czechia, Thailand, and India) and get income in the shortest time.
The best thing is that the users are exposed to relevant information and advertising that they can directly access with a single click.
Additional traffic that fully meets the needs and interests of visitors is generated thanks to relevant content. Phoenix helps to attract a number of new audiences and regular customers.
It provides:
Location-based targeting.
Standard pay-per-click advertising.
Objective-based optimization (Click, Conversion).
I must admit the platform interface is very easy for using. Even if you do not have any experience with Phoenix-Widget, you will not have problems working with it.
To start working with the platform, you need to log in first, then:
Click on the button "Add the campaign"
Then create a title, add a type of device, and select a status.

Then you see the Filters section. Indicate the start date and end date of showing the impressions. Specify daily clicks limit, as well.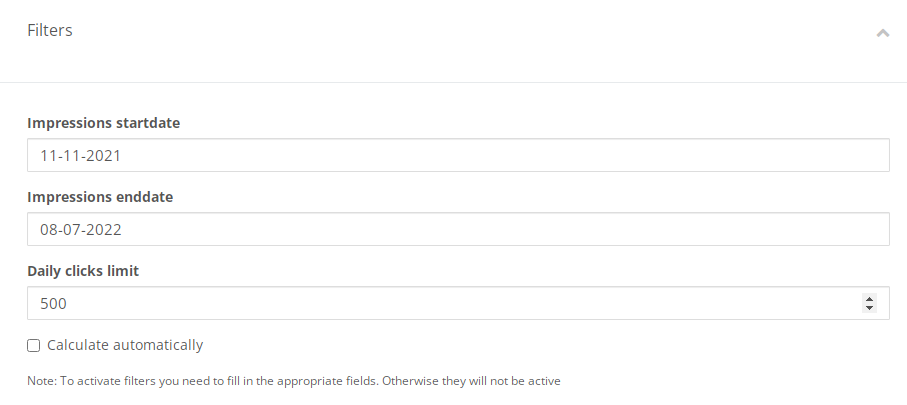 Finally, we proceed to the additional setting. Register the name, choose a country, and select a category and subcategory.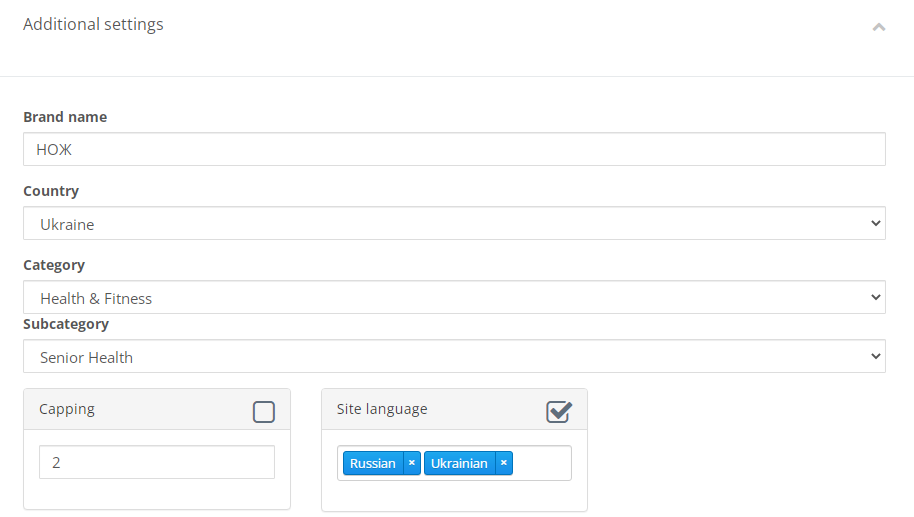 Creating an ad is easy because of the simple dashboard. Add a title, URL, and image.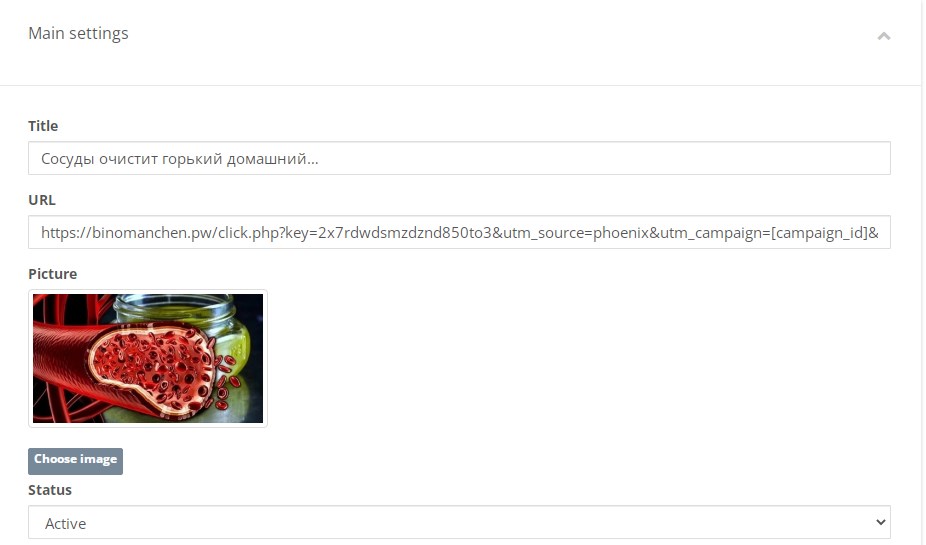 Select a type of user's device, browsers, and user's language.
What are the requirements for ads?
The text should be up to 60 characters.
The image size is 420*236.
You can always see and examine statistics on how your campaign works, what ads are more successful, and how many clicks every ad gets. CTR, eCPM, and Spent you can find here as well.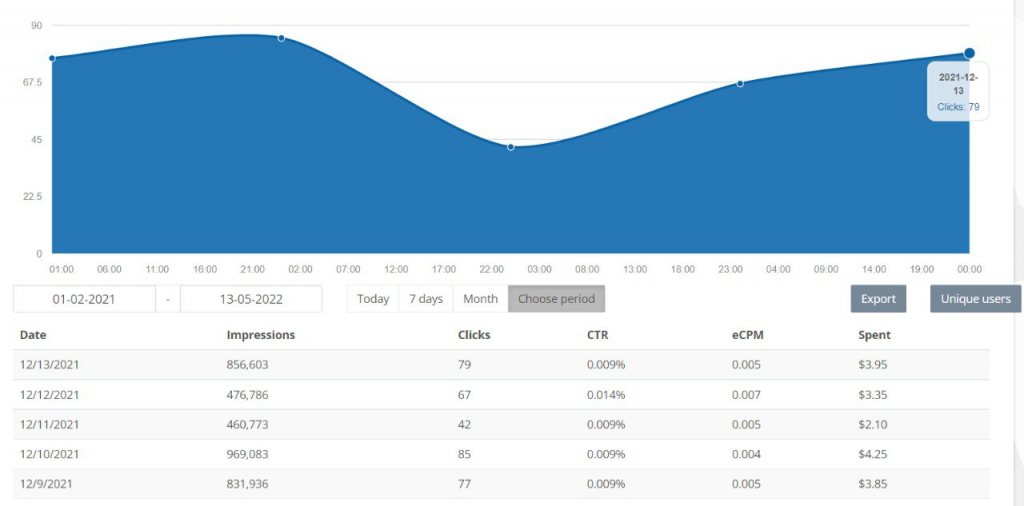 To sum up, this system analyzes search queries and offers visitors the most relevant content and advertising from the publisher's websites as well as from partner sites. Therefore, users get the relevant information in a single click. The smartest algorithm lets you boost the number of page views for interested users, and the amount of advertising that can be placed on each page. So you will earn more from visitors. Let's increase your site's visitor loyalty and make eco relationships with your audience thanks to relevant content.
You can order the advertising of your product with this solution in Scrooge Frog Ltd