Xiaomi Ads and how everything works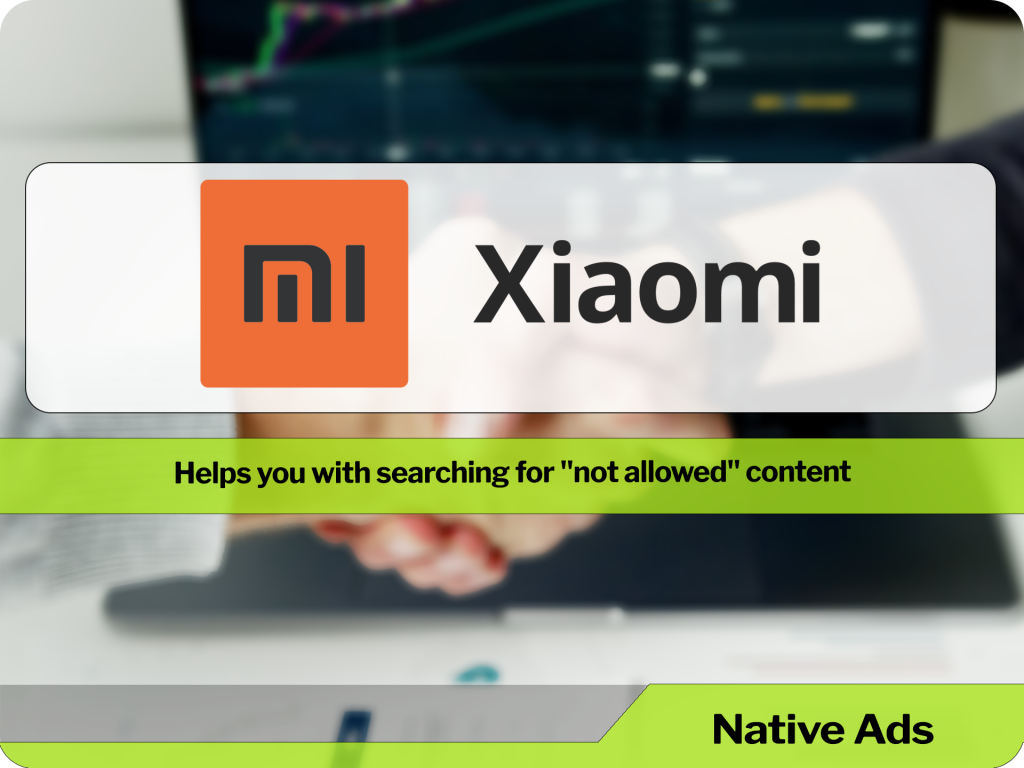 Xiaomi is one of the world's leading smartphone companies that is constantly getting popularity. The platform covers more than 200 countries with more than 280 million active users; support speaks 70 languages.
Phones RedMi supply targeted ads as personalized recommendations. In carousel format, the ads appear on your screen, showing those people relevant products who were interested in buying them before. When you click on them, they will take you to the retailer's websites. That's how it works. Also, Xiaomi remembers and tracks your viewed products and online shopping carts even if you just added products and did not buy them.

Here you can find information on what content is not allowed:
Prohibited content:

Counterfeit goods.
Products that can cause damage, harm: drugs, psychoactive substances, explosive materials, weapons, and other things that can do harm.
Products that enable dishonest behavior: fake documents, hacking instructions, software, and other services including all kinds of cheating.
Inappropriate content includes violence to animals, racial discrimination, pornography, nudity, self-harm, and other intolerant behavior.
Content that involves social and political issues for commercial purposes.
Trademark, copyright, and other personal rights that infringe the third party.
Prohibited practices:
All information of audience that should be respected: full name, address, phone number, birth date, religion, sexual orientation, tax ID, etc. It is prohibited to obtain card information or any other about financial status.
Ads with unclear information concerning financial bills, products, and services. Fake donations and offers that are no longer available; omitting billing details, "fishing" and unrealistic purporting to be a reliable company to attract new clients to make them lose money or get some personal information.
Content that includes malware; "cloaking" or using some other techniques to conceal the real destination where users are directed to.
Restricted content:
Adult services and products.
Alcohol (some ads can be allowed if they meet the local laws and regulations).
Gambling/Games (casinos, sports events, sites where people can bet on poker or poker games).
Online Dating services (it can be allowed only if you have written permission).
Medical and healthcare products.
Financial services and products.
If a user considers his ads are mistakenly disapproved, please let Xiaomi know and write a manager or support.
How to create ads?
You need to ask your manager to create them because you are not allowed to create them by yourself. So send him a small description of what should be in the ad: creatives, text, link.
Enter Ad Ad Title (Up To 30 Characters)
Enter Ad Ad Description (Up To 80 Characters)
84×84 icon
1200×628 banner
Xiaomi ads have good volume for BR; IT, IN, TR, RU, RO, GR, ES, LT, PT, AT, CY, FI, MT, AE, SA, SG, LV, LU, FR, GB, CN.