Get started with LinkedIn ads
Reach your ideal customers on the world's largest professional network!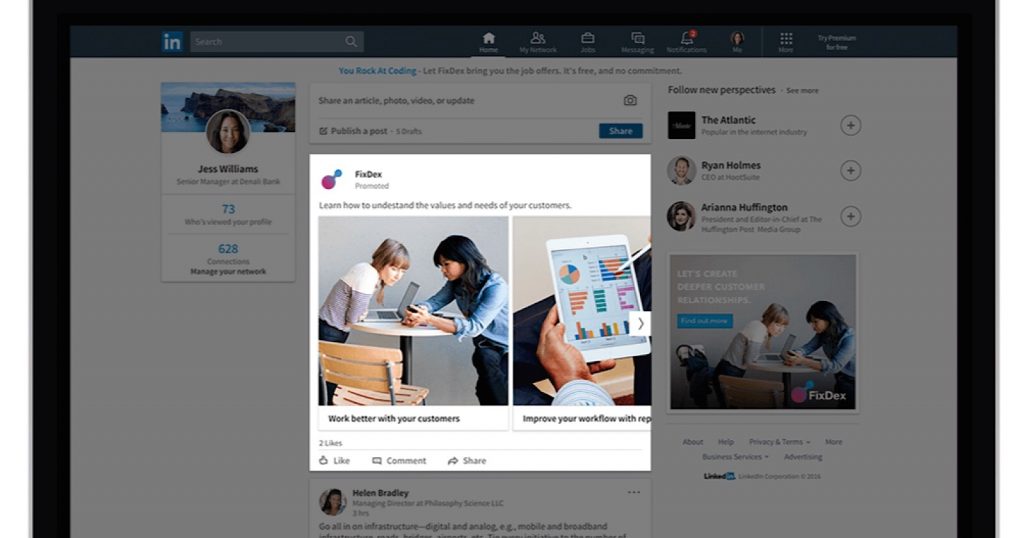 LinkedIn is the world's largest professional network with 722+ million members in more than 200 countries and territories worldwide. LinkedIn began in co-founder Reid Hoffman's living room in 2002 and was officially launched on May 5, 2003. Today, LinkedIn leads a diversified business with revenues from membership subscriptions, advertising sales and recruitment solutions under the leadership of Ryan Roslansky. In December 2016, Microsoft completed its acquisition of LinkedIn, bringing together the world's leading professional cloud and the world's leading professional network.
4 of 5 LinkedIn members drive business decisions
2x the buying power of average web audiences
#1 platform for B2B lead generation, rated by marketers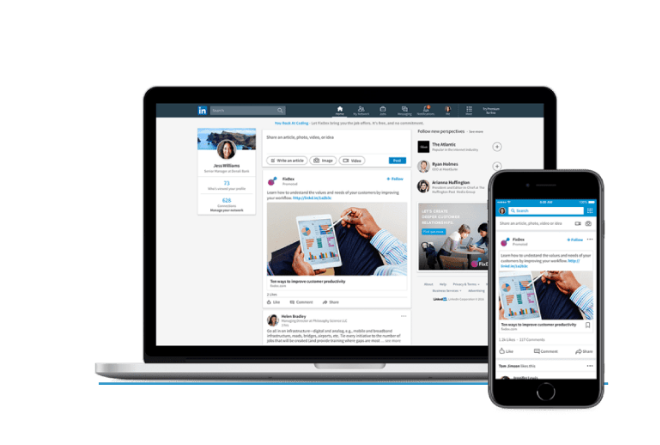 Boost your content across devices
Promote your organization's updates to targeted audiences on desktop, mobile, and tablet. Drive awareness and leads in the world's most viewed professional news feed.
Reach your audience when they're most engaged
Boost registrations, drive conversions, or promote content with personalized messages delivered to prospects when they are active on LinkedIn.

Use real professional data to drive real results
Target quality audiences in a professional context. Market to influencers, decision makers, and executives who act on new opportunities.
Inspire your audience to take action throughout the funnel
Whether your objective is to build brand awareness, generate leads, or drive website traffic, LinkedIn has the right ad formats to drive results.