Bigabid is an in-app platform with AI capabilities for your success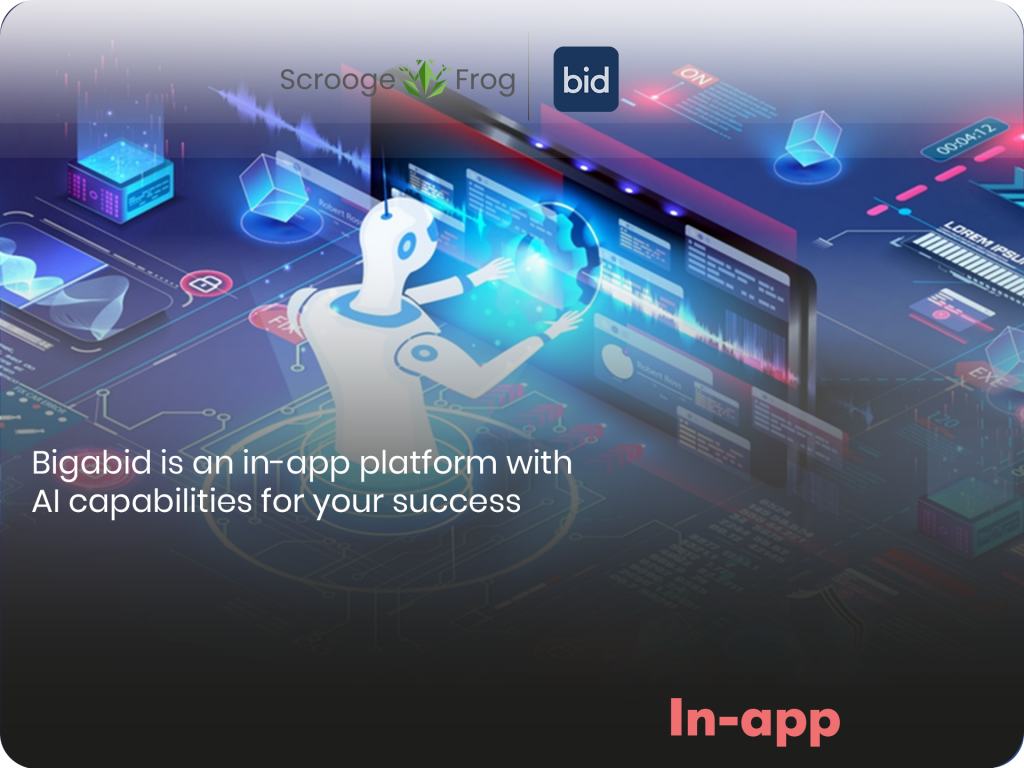 Bigabid is quickly gaining popularity with its innovative approach to programmatic advertising and machine learning. Founded in 2012, the Israeli company quickly gained recognition for its cutting-edge technology and ability to optimize advertising campaigns for maximum impact.
Bigabid measures success by their client's success. They are a technology company led by data scientists and engineers devoted to your app's growth. Their robust, sophisticated machine learning platforms are a culmination of that devotion, ever evolving, ever refining.
Pragmatic to the core, unshakably transparent, they deliver results and insights to exceed your growth goals, enrich your products, and ensure a prolific partnership. From a deep understanding of in-app to cross-app audience behavior, Bigabid offers actionable insights and solutions throughout their partnership to help increase engagement and enrich your products.
The basis of Bigabid's success is the use of artificial intelligence and machine learning algorithms. These technologies analyze massive amounts of data to identify patterns and trends, allowing advertisers to target their audiences more effectively. This not only increases the chances of attracting potential customers, but also maximizes advertisers' return on investment.
One of the standout features of the Bigabid platform is its real-time optimization capabilities. The platform constantly analyzes user behavior, quickly adjusting ad placements and targeting parameters to ensure that ads reach the right people at the right time. This dynamic approach sets Bigabid apart from traditional advertising methods.
Bigabid Launched "Precondition Targeting"
Bigabid, a second-generation optimized DSP that helps app developers with user acquisition & re-engagement, is launching a new, proprietary mechanism called Precondition Targeting. Precondition Targeting is designed to help developers send in-app ads to relevant users based on the timing of their actions, as it measures the current state of users when they are taking an action, aligning that action to the appropriate message.
Precondition Targeting allows app developers to analyze user behavior from the moment they interact with an app (e.g., download, purchase), as Bigabid's platform registers the complex composition of the moment that preceded it.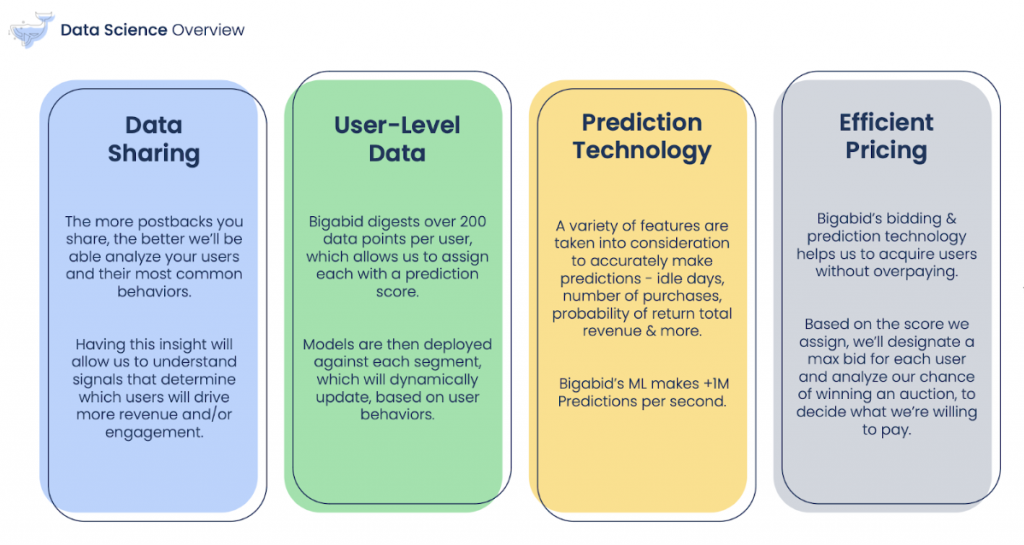 In addition to its technological excellence, Bigabid prioritizes user privacy. The platform is designed with privacy in mind, ensuring that user data is handled responsibly and ethically. This commitment to privacy has become increasingly important in today's digital world, where consumers are increasingly aware and concerned about how their data is used.
Rules to start working with the Bigabid team:
The budget $300-500 per day for start. Retargeting $15k 6-8 weeks
App should have more than 100k active users
Payment will be per CPM, optimization per CPI, CPA
You could run all verticals (gambling, betting, finance)
Conclusion. As the digital advertising landscape continues to evolve, Bigabid is innovating in its approach to in-app advertising. The combination of artificial intelligence, real-time optimization and privacy practices makes the platform popular. Whether you're a small business looking to increase brand awareness or a large enterprise looking to increase sales, Bigabid offers a powerful solution to improve the effectiveness of your digital advertising efforts.