ShareChat is a social networking app that has around 160 million users from Tier 2 & Tier 3 cities of India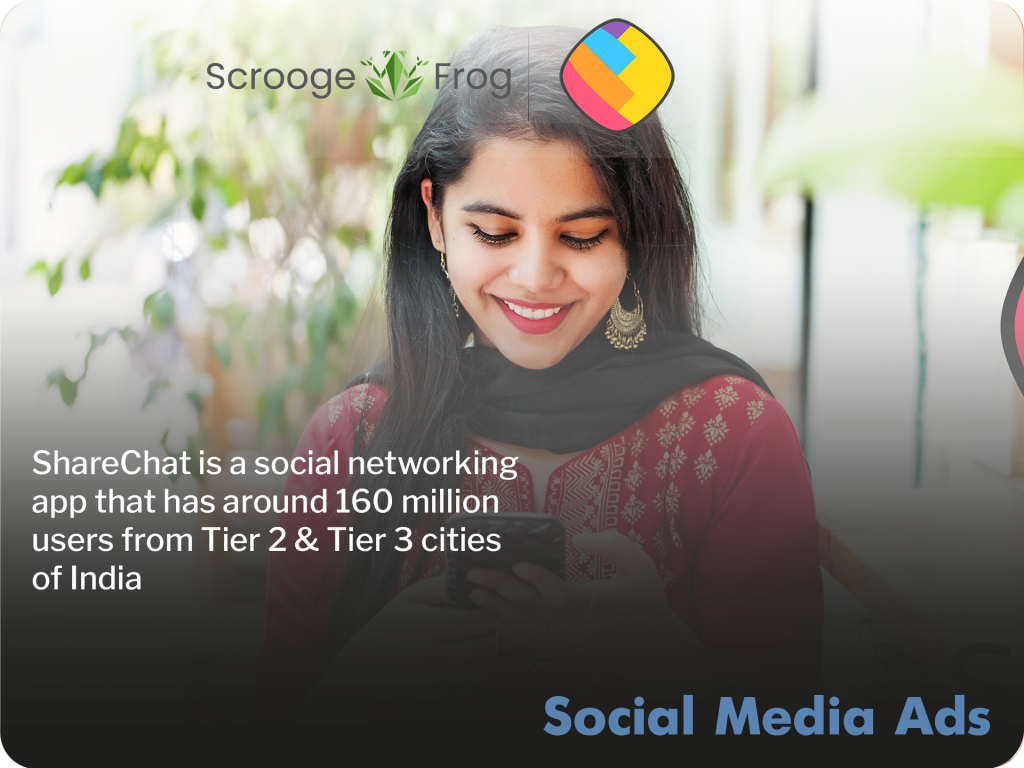 ShareChat is a social media platform where users can share pictures, videos, and text messages with friends and followers. It is especially popular in India, and it has over 160 million active users. The app is available in multiple languages, including Hindi, English, Telugu, and Tamil. Users can also create and join groups based on their interests and share content with members of those groups. The app is available on both Android and iOS platforms. The company was founded by Ankush Sachdeva, Bhanu Pratap Singh and Farid Ahsan and incorporated on January 8, 2015. The company's current valuation is $5 billion.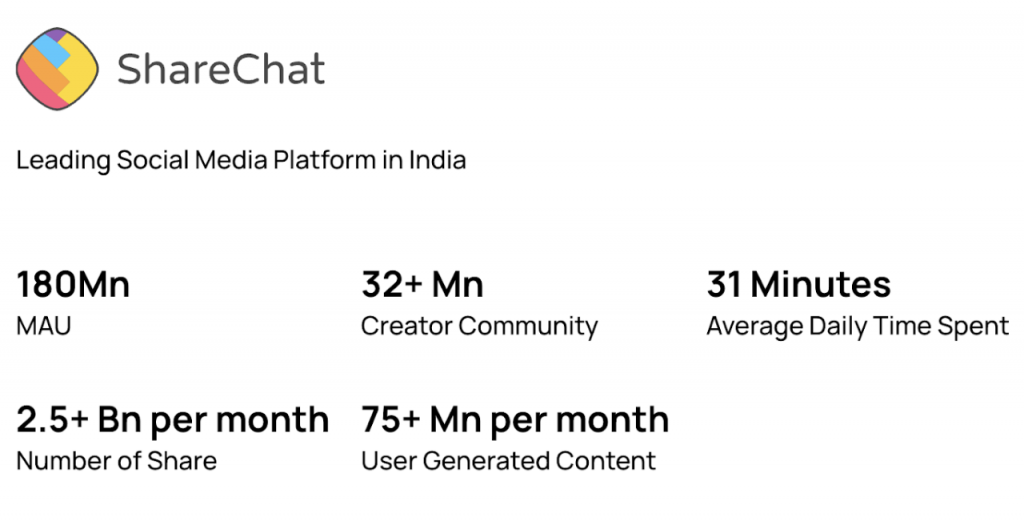 ShareChat is an Indian language social network that has been growing steadily over the past two years and has over 8 million active users across the country. There is only content sharing through different groups depending on your interests. Another unique benefit of this app is that it allows only Indian (regional) languages in the content of messages and videos. It was this feature that made this app an instant success among those who did not feel comfortable with English or wanted content specific to their native language.
Similarly, ShareChat's Moj app, launched on June 29, 2020, is a short video platform that mimics the functionality of TikTok, which was among the apps banned by the Indian government in June 2020.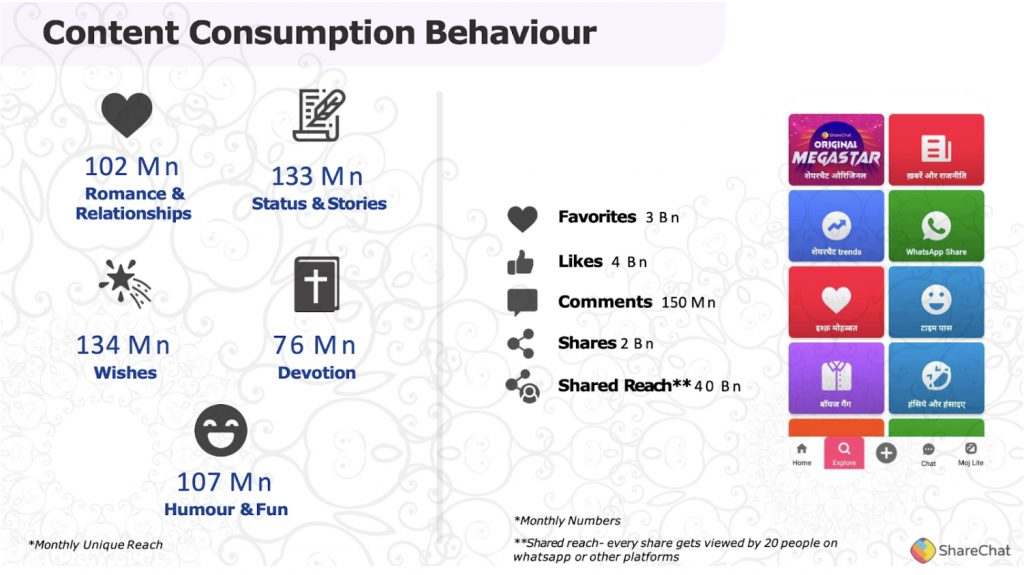 In a tweet, Ankush Sachdeva, co-founder and CEO of ShareChat, said that the app was written in 30 hours. As of December 1, 2020, it received the Google Play Best of 2020 Awards. Moj has over 160 million monthly active users.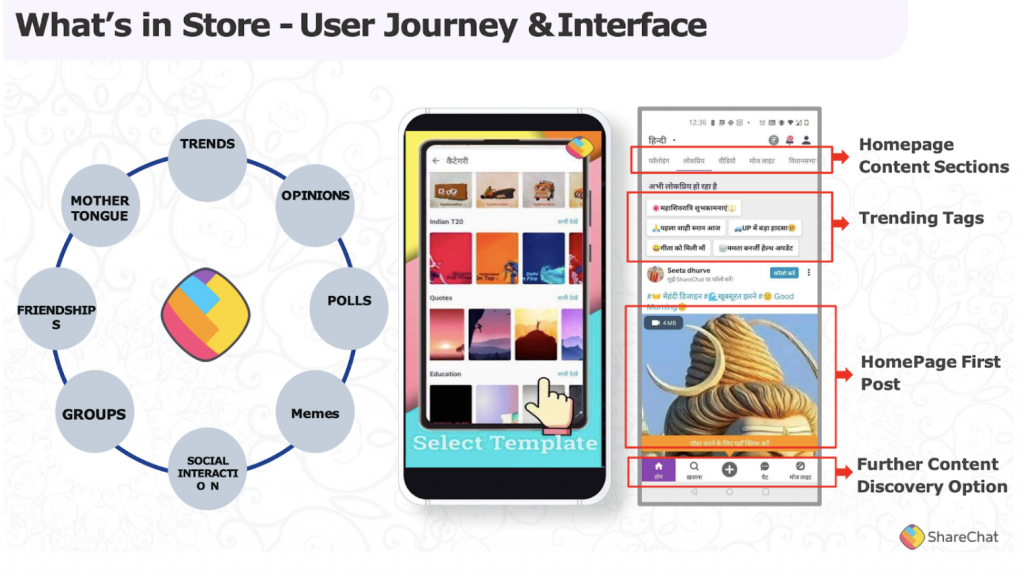 Unlike its other contemporaries, this application is and can be used by people from abroad to conduct business. Astrologers, plumbers, tailors, carpenters, electricians, beauticians, home cooks, and many other home, local and regional professionals are ready to promote their products by posting their phone numbers and learning how to order offline using the app.
ShareChat Ads is a one-stop solution for all businesses, advertisers and marketers. With ShareChat, you can reach over 40 million users by advertising within the app. They offer customized advertising solutions for everyone, regardless of budget. Connect with your potential clients and take advantage of language-first advertising.
Working with ShareChat Ads is simple and similar to all social networks:
Choose the right ad objective that will help you achieve the desired outcome from your campaign;
Choose an ad format that allows you to interact with your audience;
Personalization is the key to user engagement. As one of the primary targeting options, our ads platform imparts brand leverage to connect with audiences in multiple Indian languages;
You can choose the frequency and budget that suits your business needs. You can plan campaigns and use sustainable budgets that can be increased as you grow;
Detailed analysis of your campaign performance can be viewed in real time in the Campaign Performance and Analytics section. You can also customize your campaign budgets, targeting rules, and more on the fly.
Targeting capabilities are standard, but very rare for the Indian market, let's look at the targeting capabilities:
Gender male/female
Language 15+ languages hindi tamil marathi
Interests/appography 20+ interest group entertainment, food, gaming
Age 18-24; 25-34; 35-44; 45+
Network 4G; 3G; 2G
Дocation state; city; tier
Ьobile brand samsung; redmi; oppo
Target specific price range of mobile devices
ShareChat audience is focused on India: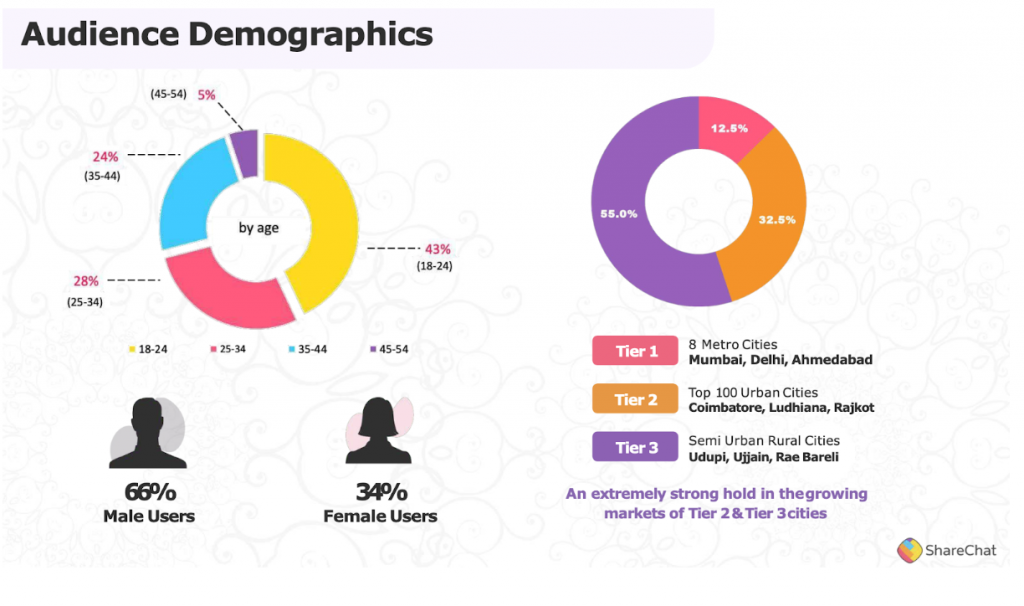 Also orientation and target by language: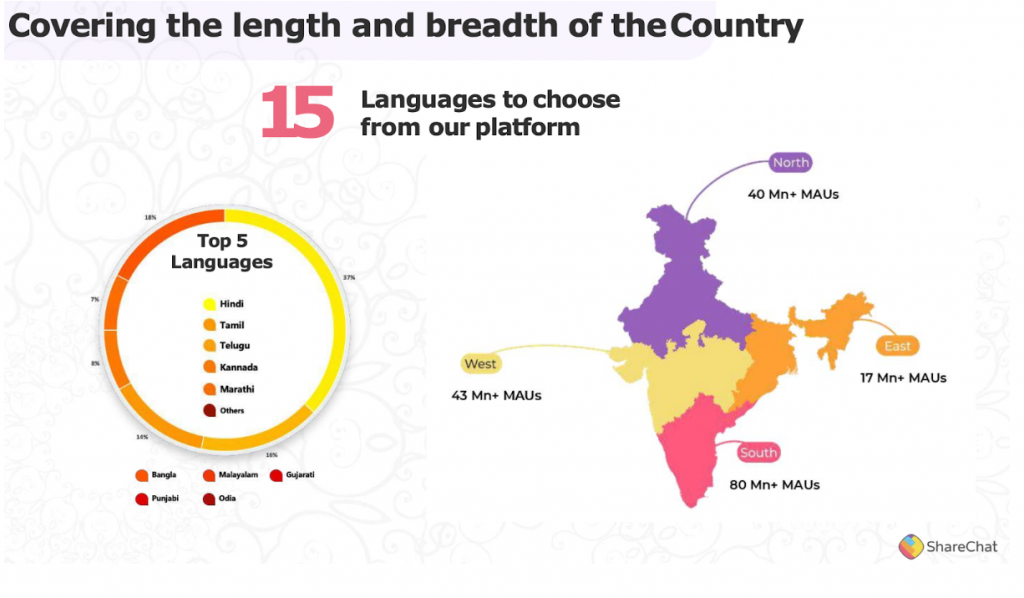 Successful companies use the platform: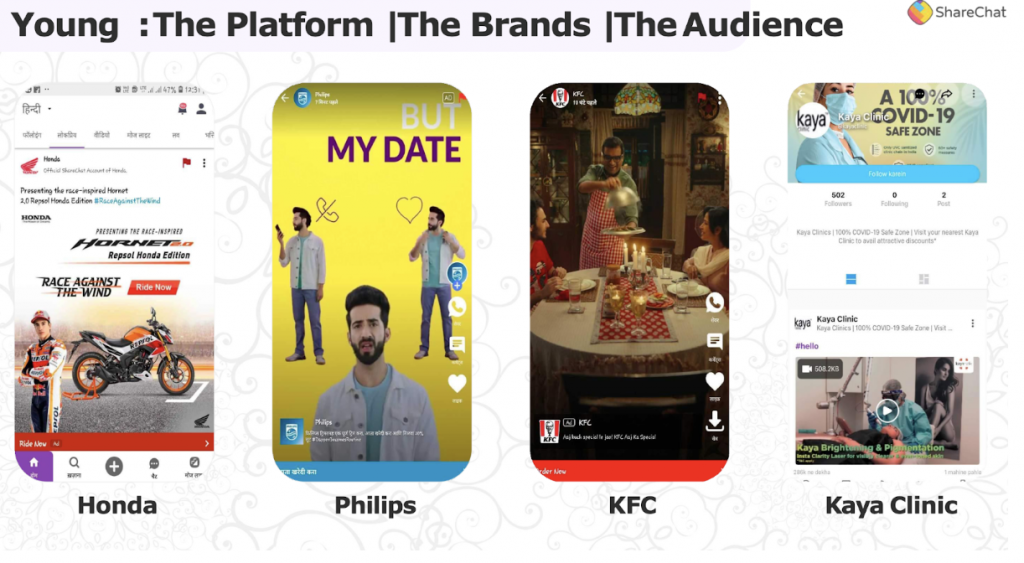 It is also important to consider the types of banners; in ShareChat advertising there are only 3 of them: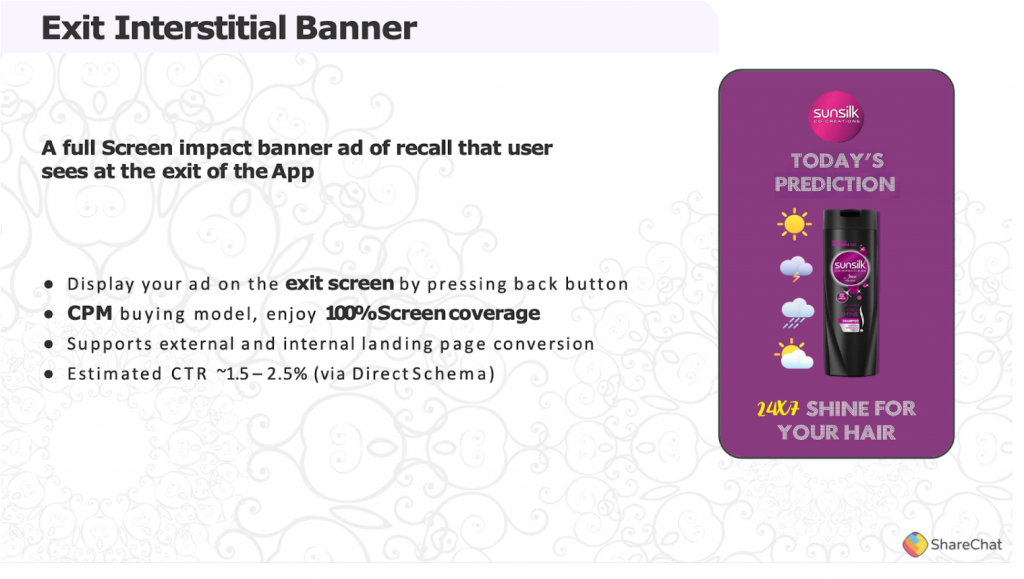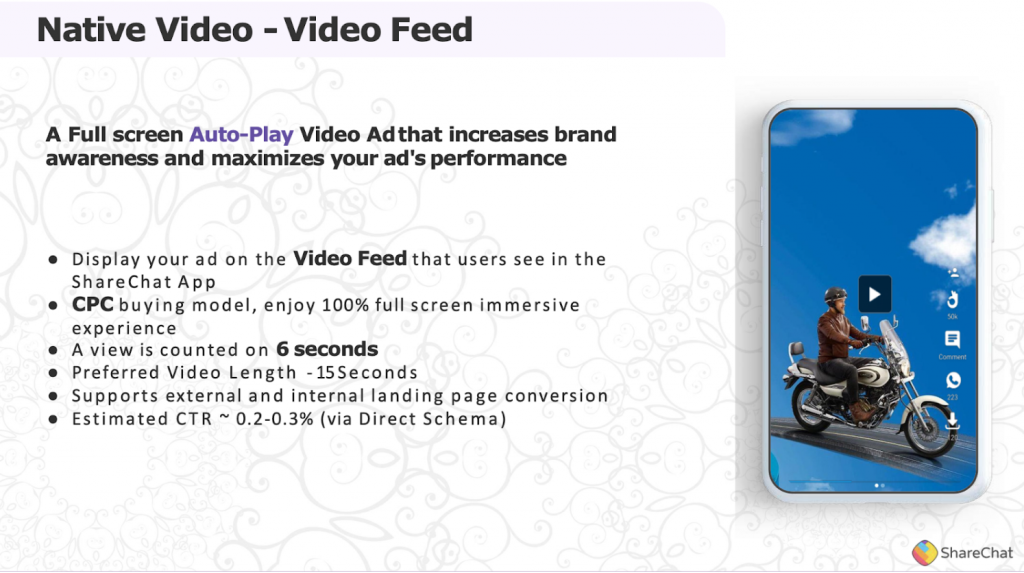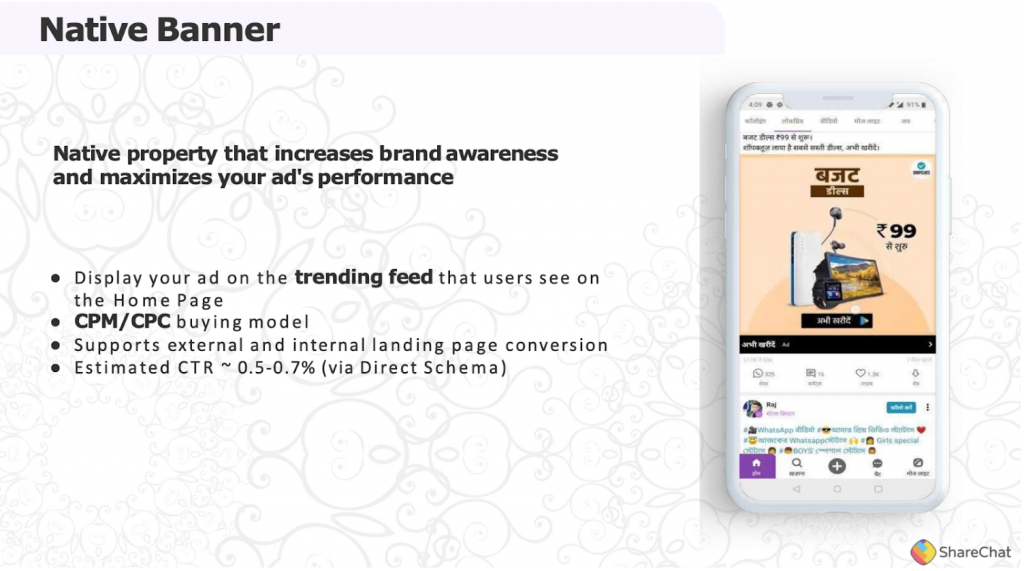 Conclusion. ShareChat is a social networking app with 15 languages, and has around 160 mn users from tier 2 & tier 3 cities of India. ShareChat offers advantage to advertisers to reach out to a wider audience beyond Facebook & Instagram. ShareChat can help you reach a wider audience, create visibility and drive sales for your business. It is also important to understand that this is one of the most popular social networks in the country, where people spend a lot of time and respond to advertising. If you have long wanted to try to advertise your product on the Indian market, contact us and we will definitely achieve success!