Criteo has launched a traffic generation product that allows advertisers to advertise using purchase intent data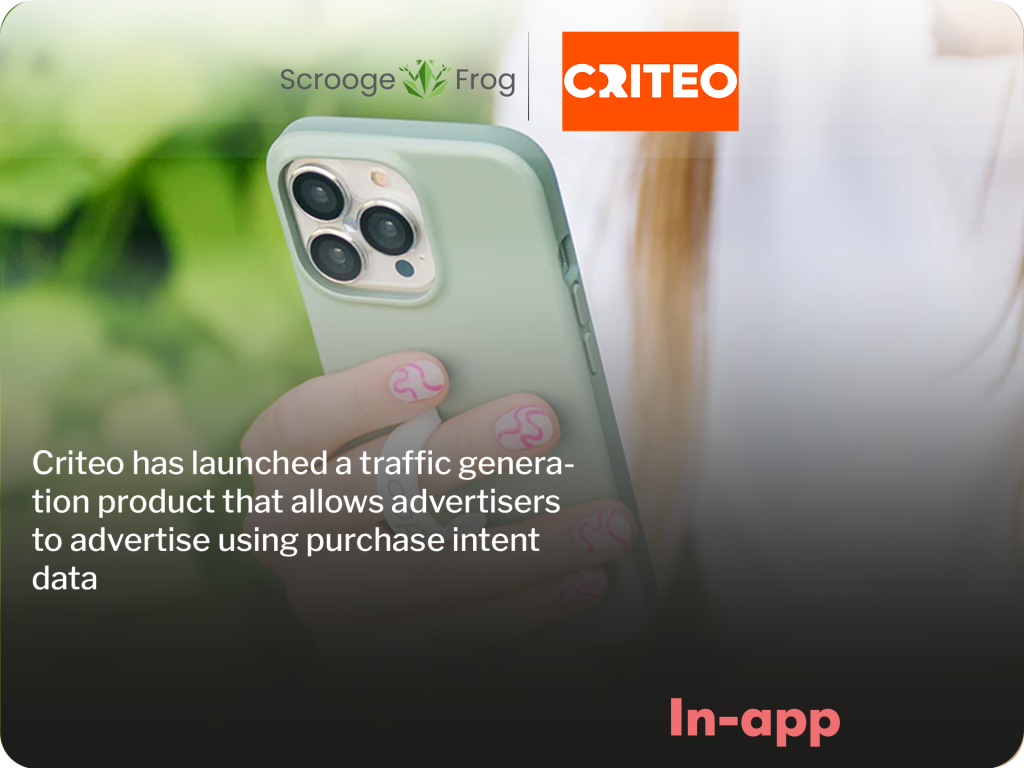 Criteo is a digital advertising platform that allows businesses to effectively target and retarget potential customers with personalized advertising. It uses data-driven advertising technology to deliver targeted and relevant advertising to consumers across a variety of devices, including computers, tablets and smartphones.
Criteo was founded in Paris, France in 2005 by Jean-Baptiste Rudel, Frank Le Huet and Romain Niccoli. Criteo spent the first four years in research and development and released its first product in April 2008. In 2010, Criteo opened an office in Silicon Valley. In 2012, Criteo opened new headquarters in Paris, France. On October 19, 2019, Megan Clarken was appointed as the new CEO, succeeding Rudel. Clarken will continue Criteo's transformation plan.
How does Criteo work?
Criteo uses a process called retargeting, which allows companies to show targeted ads to users who have previously visited their website or interacted with their brand online. Criteo tracks users' browsing habits and interests using cookies, allowing it to show personalized ads to people based on their online behavior.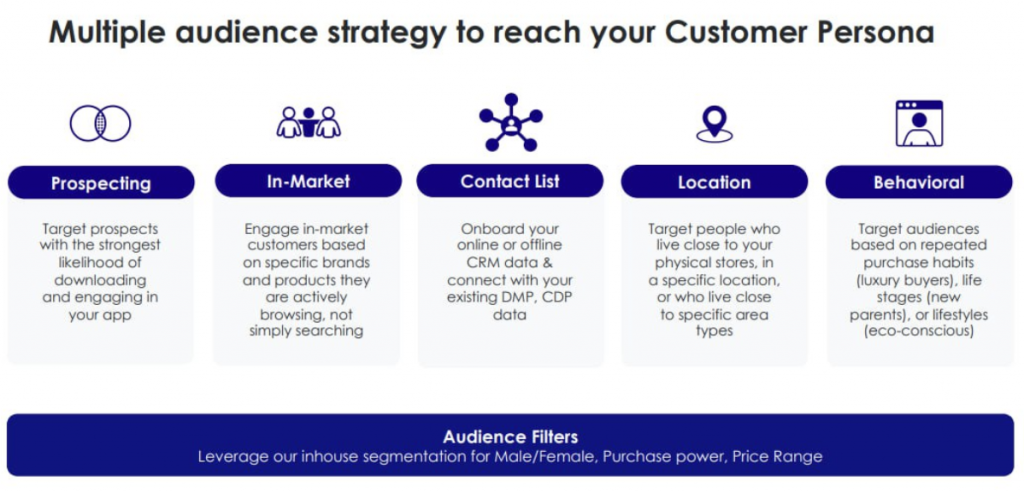 The Criteo platform also uses artificial intelligence, which helps make advertising in the application more effective. By applying their AI to our massive commerce data set we can help you discover the users who will be most likely to install your app.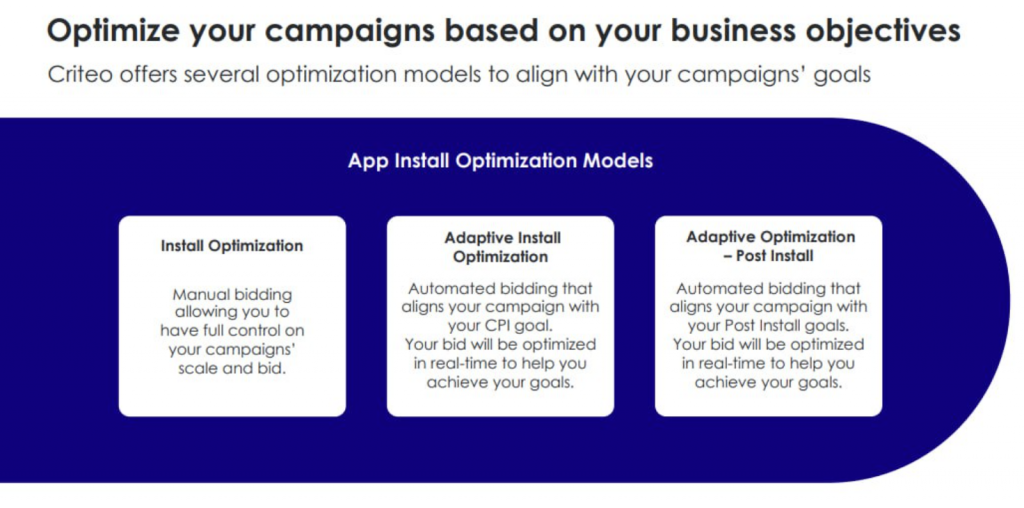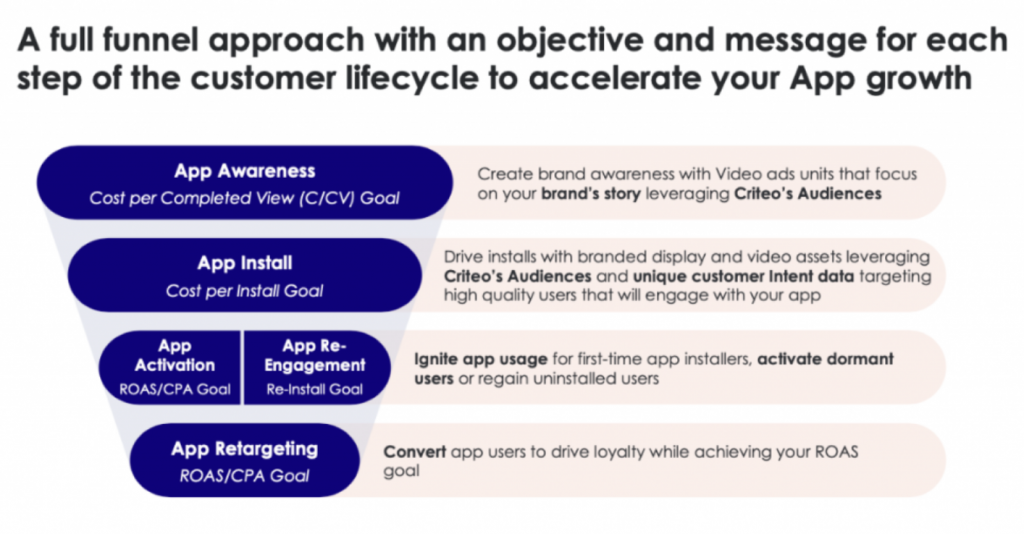 Criteo also uses a bidding system to determine which ads are shown to users. The advertising company sets a bid for showing its ad to a specific user, and Criteo's algorithms decide which ads to show based on the amount of the bid and the likelihood that the ad will be effective for the user.
Benefits of using Criteo
There are several benefits to using Criteo for digital advertising, including:
Unlock new growth with no hidden fees. Whether you are looking to increase purchases, re-orders, registrations, subscriptions, or bookings we can help you hit your goals.
We understand consumer journeys across all verticals. Our data and AI find user insights and pain points specific to your industry so your mobile growth strategy is tailored to the needs of your audiences.
Meet your goals and spend your budget efficiently with machine learning that is optimized to find the right user while keeping your target CPA in check.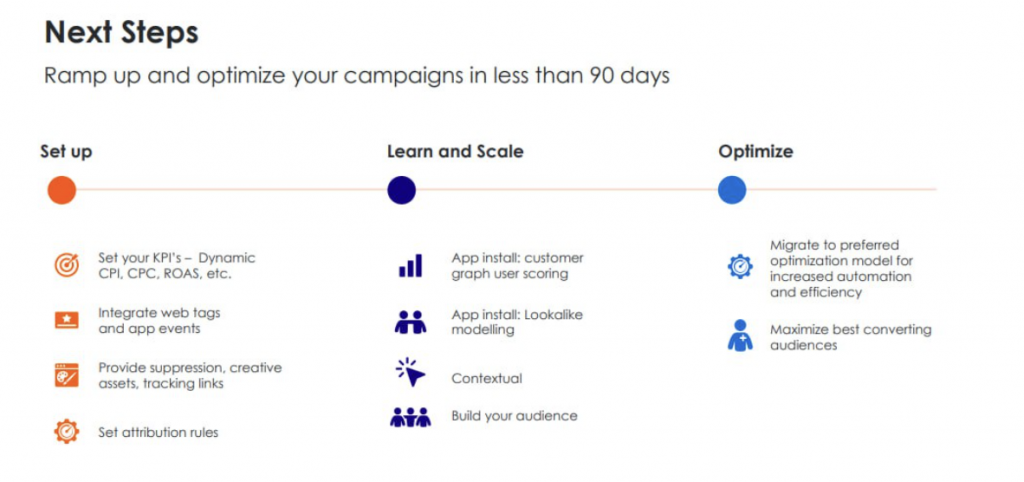 Have peace of mind with a fully integrated, transparent, flexible fraud prevention partner. We have adaptable fraud standards and measurements that we can customize for you addressing invalid traffic, viewability metrics, and user filtering.
Recommended minimum budget is $5000 per OS. However, the budget really depends on the volume of outcome you are looking to drive. Also we function on a 30 days post payment facility.

Conclusion. Criteo is often compared to other digital advertising platforms such as Google AdWords and Facebook Ads. Each platform has its own unique features and capabilities, and choosing the right platform for a business will depend on its specific advertising goals and needs. Criteo's mobile app advertising platform is an all-in-one solution for app installs, engagement, and retargeting. Using one unified platform, marketers can accelerate growth across the entire customer lifecycle. Our solution works across all verticals, from gaming apps, to financial, retail and everything in between.