Mobupps is a mobile performance ad platform with multiple products!
Mobupps is a mobile performance ad network, with 10 years of experience, 6 global offices and with an extensive portfolio of clients. Mobupps work with more than 120 worldwide brands as Amazon, Tchibo, Yandex, and Homeadvisors and provide them with a unique transparent user acquisition environment. By providing full media placements, a full view of the performance of user LTV Mobupps successfully bridges between its network of publishers and advertisers.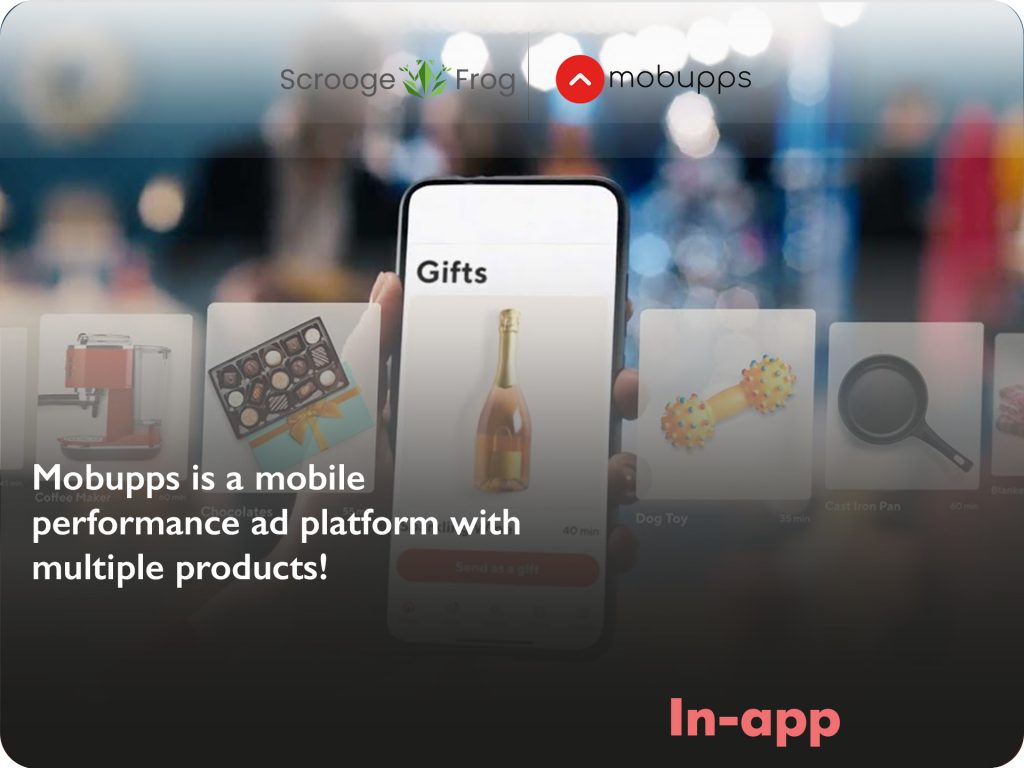 Also, we developed our own powerful platform – MAFO. This platform allows our teams to work extremely efficiently by automating the campaign's budget distribution according to ROI. MAFO deals with optimization and provides the ability to our teams, create unique rules that lead the campaigns in real-time to their KPI by acquiring the most relevant users for each brand.
One more important feature for Mobupps platform is the best technologies in tracking, detecting and preventing fraud across its ad network.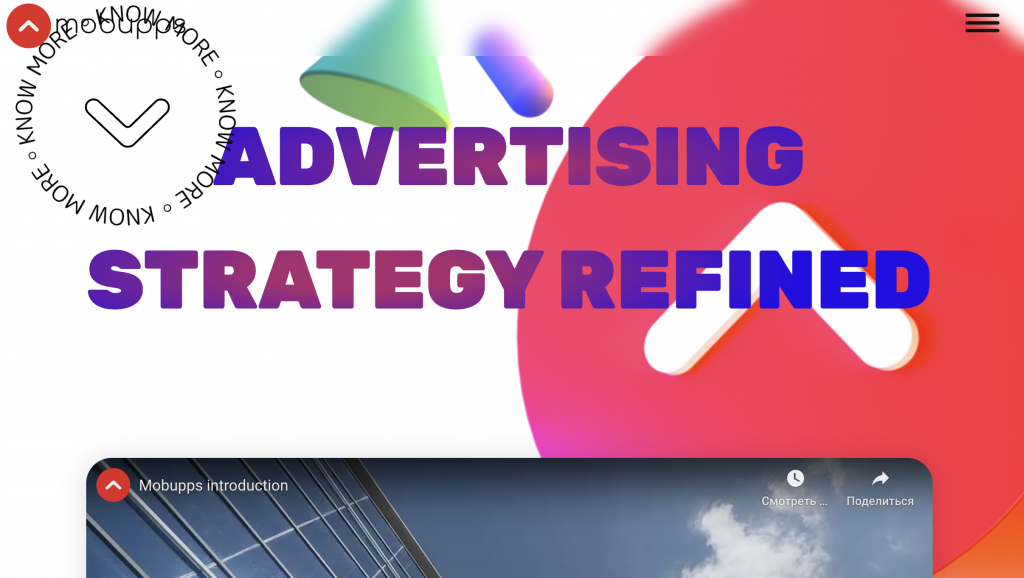 MobUpps operates an advertising system that includes direct app distributors and recipients, a DSP coordinated with major advertising companies, and a one-stop advertising organization that covers most of the mobile business sector.
The MobUpps advertising system allows you to find repeat customers for your app while focusing on delivering the highest ROI. The advertising system covers more than 30 countries of the world and provides its customers with a single platform for access to the world's media. The MobUpps promotion system controls over 1,500 distributors and 4,100,000,000 impressions per month.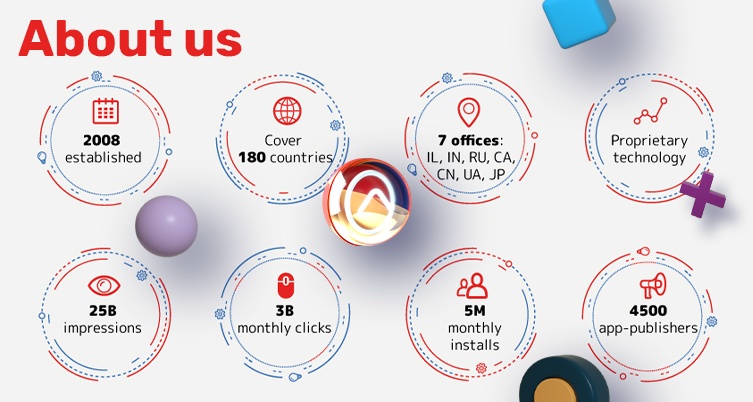 The platform has 3 main products:
MAFO
WEB
iRTB
Let's go through each of them to find out the pros and cons of MobUpps!
MAFO marketing automation. MAFO is a technology developed by Mobupps to combat fraud and maximize their customers' ROI through the use of performance and automation data.
Marketing automation is a technology that automatically manages marketing processes and informative campaigns across multiple channels. Workflows can be defined using templates, created from scratch, or modified mid-campaign for better results. This approach helps generate leads, grow leads and audiences, and measure the overall ROI of campaigns.
Key Features:
MAFO Audience Profiling Technology: This allows you to predict user intent using historical data. Budget planning.
MAFO can predict results with extreme accuracy. Stop inefficient sources and scale potential channels in real time.
Proactive Fraud Prevention Technology: Blocks complex forms of fraud such as click flooding, bots and emulators.
The system consists of 3 layers:
Fraudlogix – Prevent clicks from turning into fraudulent installs
Fraudshield – blocking any installs/actions related to fraud after attribution.
Enriching MAFO data with third-party systems – to block any "advanced" forms of fraud, such as bots and emulators.
Mobupps uses MAFO to automate online marketing campaigns and sales operations to increase revenue and maximize the impact of your product.
WEB is technology allows their professional team to instantly manage hundreds of advertisements and buying strategies. A performance-driven model provides brands with additional users and revenue. A powerful design studio for interaction, animation, animation and video creatives for your brands. 3 layered anti-fraud protection and verification brings the highest lead quality and excludes every fraud attempt.
Traffic sources:
Email Traffic refers to the visitors driven to a campaign via email marketing campaigns;
Native Traffic yields the best quality because of targeting and resembles the publication's editorial content but is paid for by a partner;
Display traffic drives a high volume of performance to your landing pages or websites;
Media buying channels brings social networks and search engines advertisement combined for the highest efficiency.
iRtb is a Real-time bidding platform that improves the efficiency of media trading and optimizes media fees with direct access to 100+ major SSP and DSP worldwide. This all-in-one algorithmic advertising solution maximizes the value of impressions and revenue, while also providing an unlimited media monetization solution, global reach and high fill rates of up to 100%. Bids are based on CPC/CPM with the main goal to maximize demand/supply sides profits.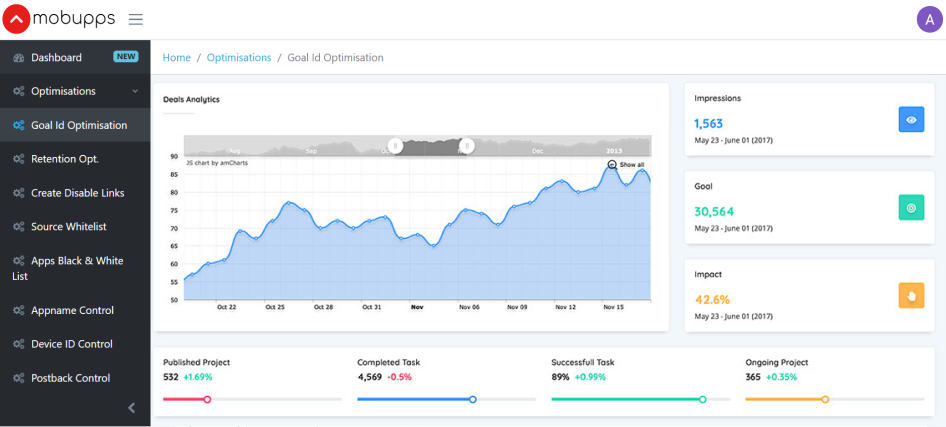 Mobupps integration options XML/oRB/Tags/Vast/Header bidding/Prebid/API. Monetizing video, display, push and pop ad formats.
This is how the developers themselves describe their innovative AI technology! – "iRTB sometimes it's a problem run campaign, taking all needed restrictions into account. what if your traffic source has certain restrictions like no auto play sound no pop-ups. No upcoming elections mentioning yes you. Сan easily block one of these restrictions out but what if you need all of them out. Now it seems like a problem and we've got a solution mobops implemented multiple restrictions – setup for example no autoplay sound no pop-up, no explicit ads, you've got it no mobile vibrating in, combination with no cryptocurrency. Mentioning we'll do it for you all creatives are being checked automatically with ad quality experience, an exclusive tool feature from mobups, wow seems like fewer worries thanks to the AI"
Conclusion. Mobupps is an interesting platform that keeps up with the times, follow the threads and provides products that are needed now in the modern world! Also, after talking with them closer, we learned that the top geos are IN, US, RU, ID, UAE, SA, UK, PH, MY, TH – so if you have a product where you need to advertise in these geos, contact them . They are really fresh and new approach to advertising!