Traffic from OEMs and mobile browsers. VEVE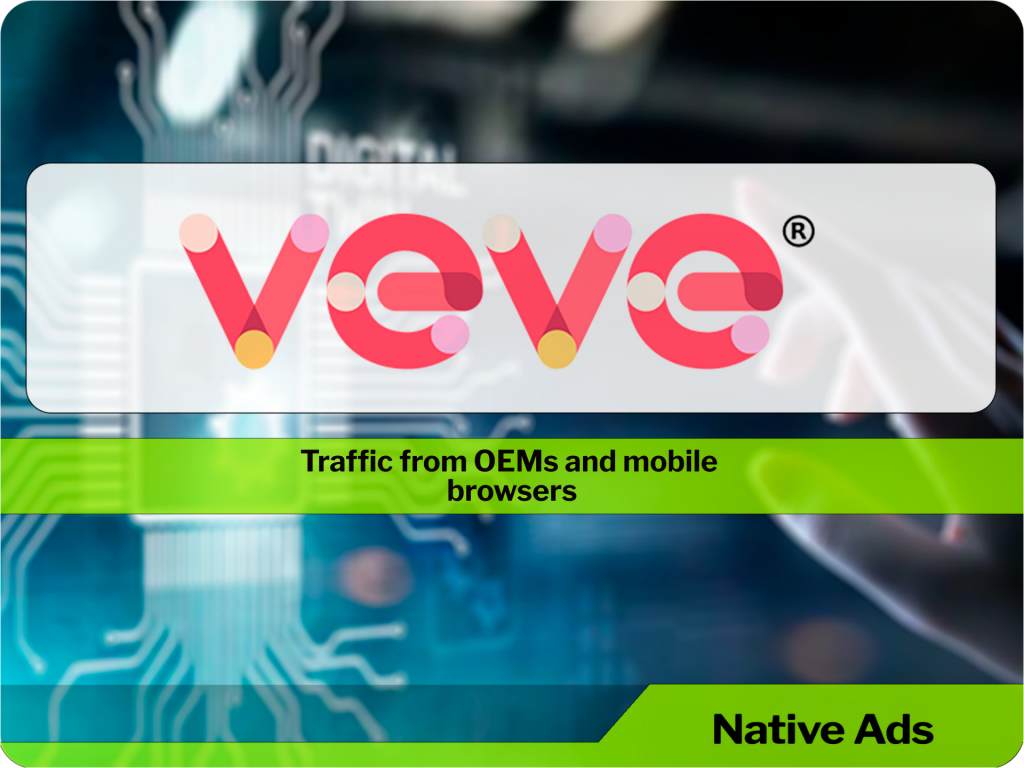 If you are looking for high-quality traffic from India, Indonesia and even the USA, then you definitely need to pay attention to this platform. VEVE is a performance marketing platform that powers user engagement through native ad formats across multiple touchpoints on mobile OEMs.
Minimum budget to start running campaigns through VEVE solutions is $5000 USD per region.
Campaigns are managed by VEVE dedicated account managers. We provide a dashboard to all our advertisers, where they can view stats on a source and product level.
Here's a CPC plan for Indonesia:
If it's web traffic, VEVE works on a CPC model. And works on a CPI model for app traffic.
Just to set some context, VEVE is a performance marketing platform that helps spread brand awareness, drive new user acquisition, deliver sales/revenue and customer retention.

VEVE has web based as well as app based opportunities available through partners like Samsung, Huawei, Xiaomi, Opera and more. This platform also works with such traffic:

Tiles is a native ad format that allows consumers to navigate to their favorite and popular websites. Use this format to drive clicks, engagement, leads, sales, subscriptions, and app installs.

Benefits of using this format:
YOUR OEM (MOBILE DEVICE MANUFACTURER) STORE
Place your brand among the best OEMs through a single channel and avoid the hassle of managing multi-vendor partnerships across multiple regions. Measure your performance among OEMs in a single, real-time dashboard.
ECONOMIC EFFICIENCY WITH FLEXIBLE PRICES
Take advantage of our strong partnerships with the world's leading OEMs to create custom packages for your brand with the publishers of your choice. Create custom offers weekly/monthly/yearly.
COMPLETE CAMPAIGN MANAGEMENT
Our team of specialists will help manage your campaign from concept to implementation and help you achieve your marketing goals.
VERY ATTRACTIVE ADVERTISING INFORMATION
Our unique media placement and concise format make your brand stand out without annoying users, resulting in higher conversion rates than standard mobile ad formats.
Just as we could see that this platform works with many of the world's delusions that are known.

In conclusion, if you need direct access to users of devices of certain brands, then this is a great option. It is also important to add that the traffic of this platform is aimed at India and Indonesia, it is important to consider before working with VEVE.
You can order the advertising of your product with this solution in Scrooge Frog Ltd