I-mobile is a major advertising network in Japan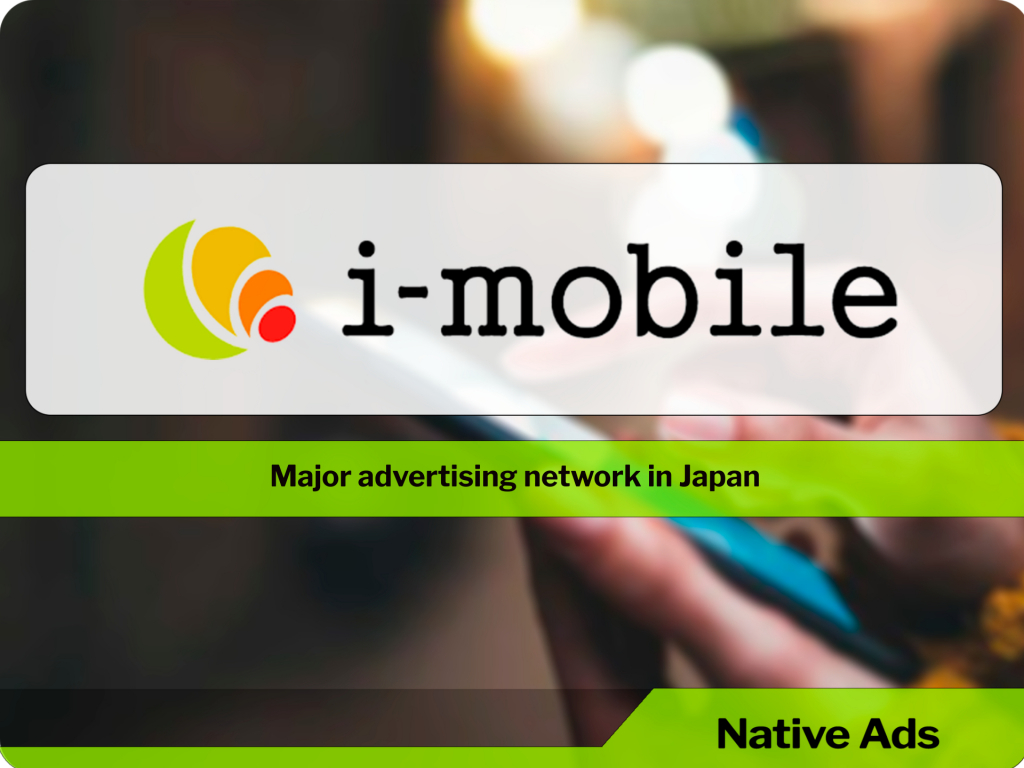 The company was founded by Toshihiko Tanaka and Tetsuya Noguchi on August 17, 2007 and is headquartered in Tokyo, Japan. I-Mobile is the largest advertising network in Japan. It provides CPI, CPC and CPCV campaigns and the minimum budget is $5,000.
For advertisers, all publishers are transparent and CPC can be adjusted for each individual publisher based on their performance. This allows them to improve their ROI and manage their advertising campaigns effectively.

The latest cpcv campaign called "maio" is growing and growing in the market. Maio is Japan's largest in-app video ad network.

I-Mobile covers all devices: mobile phones, desktop computers, tablets and regular phones. Ad formats include native, video and display ads, and progressive ad formats continue to be developed.
The online advertising segment includes the company's advertising platform business, media solutions business, advertising agency business, and application business. The advertising platform business consists of the ad network business and the affiliate business (advertising with pay for performance). In its media solutions business, the company acts as a Google Certified Publishing Partner, helping client companies increase their long-term media revenues with products provided by Google. The advertising agency business, operated by a subsidiary of Cyber ​​Consultant, provides online advertising agency services and digital solutions. In terms of the i-mobile application business, many subsidiaries use various applications such as puzzle applications as the company's own carriers.
Advatage and disadvatage:
+ a solid business foundation allows you to offer to advertise to both the media and clients (advertisers) in the online advertising segment; its patented online advertising technology and marketing experience developed in the online advertising segment;
– limiting the need to avoid competition with large media platforms in the online advertising segment.
Ads can be shown by simply inserting the WEB media advertising tag. Also to the HTML source code of the publishing page. Ads can be delivered by simply setting up the SDK for an application developed on the development platform.

In addition,I-Mobile supports various ad sizes, including native banners and AMP pages (Accelerated Mobile Pages). Therefore, video rewards can relieve user stress and increase engagement by adding rewards and video ads to the point where users have already left.
To put it briefly, If your audience is based in Japan then you definitely need to try advertising with this platform. It is important to consider that native and banner formats are a priority for creating high-quality advertising.