Why is SHAREit in the top 10 most downloaded apps?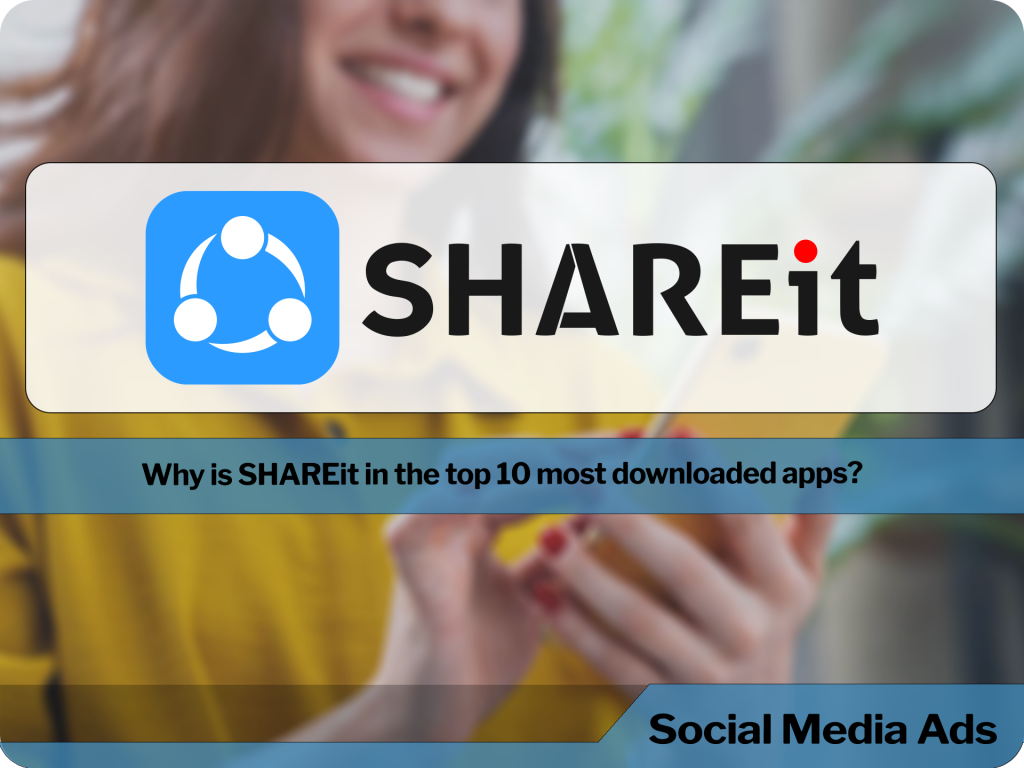 Data sharing apps like SHAREit have transformed the file transfer game, allowing users to transfer files through WiFi without a network connection.
First of all, we want to provide SHAREit as a social service or social network that works in the web 3.0 format where you can place ads. Let's get acquainted with the background of the platform!

As the company claims they have a corporate purpose "making digital content equally accessible to all" globally, SHAREit Group aims to create high-quality content platforms. The SHAREit app has been installed by over 2.4 billion users worldwide. Business network covers up to 200 countries and regions in 45 different languages. SHAREit runs on a technology known as WiFi Direct to support its file-sharing system. How it works is, it sets up a local WiFi network that allows people to share files back and forth. Although there is one downside there are some limits when it comes to range and how many users can access that network. Users can control who can send and receive files over the signal which is very important for safety.
It is impossible not to remember the scandal with hackers could gain access to auto-fill data, Amazon web-service user key and the victim's hotspot info in plain-text by with a simple curl command.

Still, the app boasts 500 million users globally, and the app is a convenient tool for users to share data, particularly in areas where mobile data transfers are both slow and expensive.
SHAREit was first released under Lenovo before its ownership was transferred to Smart Media4U Technology based in Singapore. At its initial release, the app was only a peer to peer file sharing facilitator. SHAREit later introduced entertainment features into the app allowing users to watch videos by collaborating with entertainment providers such as Times Music. On 8 May 2018, SHAREit acquired South India platform Fastfilmz app.

In 2017, Indian Defence Ministry raised security concern against 41 popular apps including SHAREit, WeChat, Mi Store, Truecaller and ordered its armed forces to uninstall all such apps from their phones and computers. SHAREit refuted the allegation stating that its security metadata integration program with Google ensures that all apps transferred through SHAREit are screened by Google Play and certified malware free before allowing them to be shared between devices through SHAREit app.

The main advantage of the program is a much higher data transfer rate compared to the Bluetooth protocol and even NFC. The data transfer is absolutely safe, given the type of connection used to transfer files. Before the advent of SHAREit and similar apps, the only way to transfer files was by Bluetooth or a USB flash drive.
Considering all the pros and cons of this program, we can draw the following conclusions that scandals and information leaks have negatively affected the company's reputation. On the other hand, users still use SHAREit to share files because it's convenient and fast.

Shareit is the best app for file transfer in the internet market which earns money from displaying ads. If you want ad-free usage of Shareit then you can be paid for it. I can recommend paid services for daily users of Shareit. Advertising on this platform can be effective because there are many users. One of the additional tips which we can give is when installing the Shareit app use the official website that will help us to prevent malware on our phone. And we want to introduce a couple of placement options on this platform.

Moreover, ScroogeFrog talks about advertising, we can recall the well-known AMAZON case and discuss it. The main objectives of Amazon advertising on the SHAREit platform:
Reaching out to the masses on the basis of their interest profile
A data-driven targeted campaign to attract non-amazon users
Spiking app installs and increases its market share in the MENA region
SHAREit and Amazon worked together with the intent to identify, attract and subsequently convert their target population. As a means to connect with the highly engaged 72 million MAU of SHAREit in the three countries, an ad solution mix of banner ads and top apps was designed. This data was used as levers to precisely segment and target users with the Display Banners to non-amazon user segment and recommending installs through Top Apps section to existing amazon users, so as to spike awareness and boost app installs respectively.
And here are the results of this advertising campaign, referring to SHAREit's blog:
The data is impressive and the fact that this is a new generation social network attracts with its dissimilarity with traditional Facebook. Before you start working with this platform, you need to accurately study the portrait of the client and set goals. And as always, we can help you with this!