How to sell nutra supplements in European countries?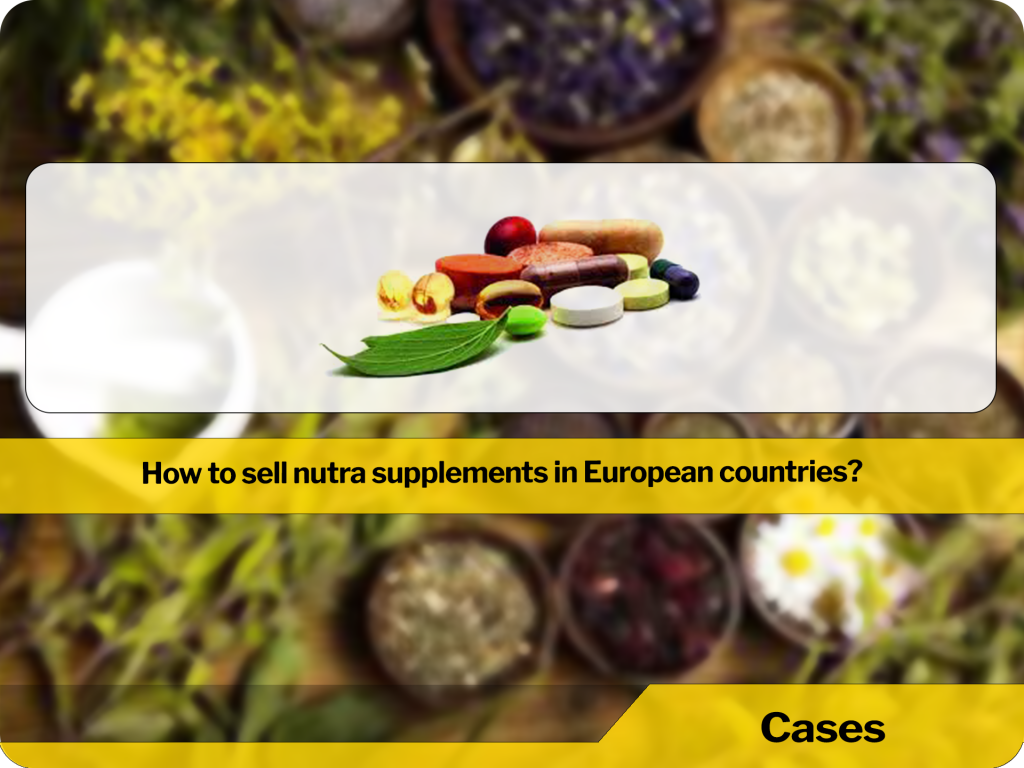 Scrooge Frog works with different geos, and this time we developed ads for European countries. So it was an interesting experience to know how to sell such difficult products as nutra supplements.

This time, the client is a well-known corporation with 10 years of experience in the manufacture and sale of nutra supplements, such as creams and ointments for typical diseases of hemorrhoids, prostatitis, varicose veins, and for improving joint function and even for weight loss, but the main cream turned out to be a cream for psoriasis.

The task from the client is to collect as many leads confirmed by the call center, and each country had its own target cost of approval, through the landing page for each country using different advertising platforms.
European geo for this case:
Bulgaria
Germany
Romania
Poland
Italy
Spain
Austria
The task was not easy for a number of reasons, for example, our client with medical drugs, that is, on many advertising platforms, such products are anylized for a long time or are not moderated at all. We had to use both international platforms and local ones for some countries. In their advertising creatives and on landing pages, they used the words 'help', 'support', 'save', 'fight' instead of words – 'treats' and 'cure'

We assume that there are no local networks in Tier1 countries, Germany, Italy, Spain, Austria, since the percentage of taxation in these countries is high, it is not profitable to open local platforms for advertising. Therefore, local networks were used only in such European countries as Romania, Poland, Bulgaria.

We tested the maximum wide geo on different platforms such as:
Etarget
Easyplatform
Mgid
Adnow
Engageya
TikTok Ads
Examples of advertising creatives
According to comparative chart by the number of clicks to the cost of the product cream for psoriasis, and geo Bulgaria.
Why did we choose to show the results of this particular advertising company?
Firstly, because it was the most successful and the call center in Bulgaria was one of the best in terms of customer focus, which already plays a big role.
Secondly, the main reason for success lies in the product itself, since such a product is not tied to the age of the buyer, that is, the audience can be diverse. In such a platform as TikTok Ads, most of the users are under 25 years old, who also ordered this cream.
Thirdly, Bulgaria is a country where buyers make shoping in the medicinal niche online. Custumers order everything through a landing page and trust folk medicine more because of historical roots and culture. Although the same countries from the Tier 1 group are less trusting and are used to buying medicines or creams in pharmacies.

In the end, after this case, we continued to work with geo Bulgaria on local network Easyplatform + Mgid based on the findings and our experience.

Therefore, it is important to understand the role of the sales chain and know in advance the background of the audience and the geo where you sell your products. Especially from the medicinal segment, where it is important to monitor the mentality and legality of these products. Not surprisingly, the largest number of applications and orders came from Bulgaria for a number of reasons that we have given above.