Attracting binary options traffic in Geo Indonesia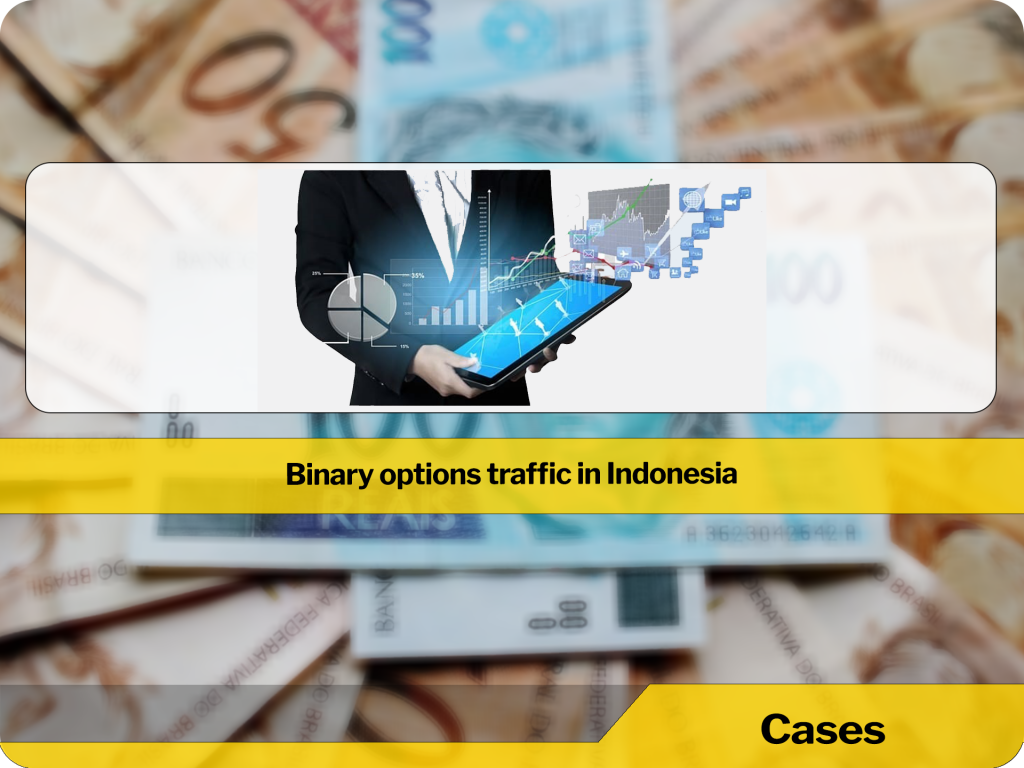 Tasks:

Obtain leads to create a first deposit, fit into the KPI of $140 per first deposit
Setting up tracker and postback.
Engage all kinds of traffic channels in Indonesia.
Setting up click fraud.
To find a working link, firstly, we started with one advertising network for Geo Indonesia.
Popin is a Japanese ad network for the Asia region, which mostly had a good result.

TOP Creative PopIn: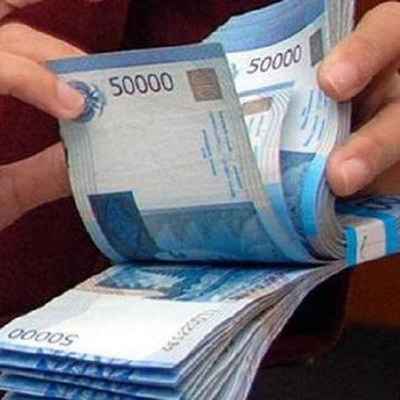 Rahasia menghasilkan uang online terbongkar. Pengalaman pribadi!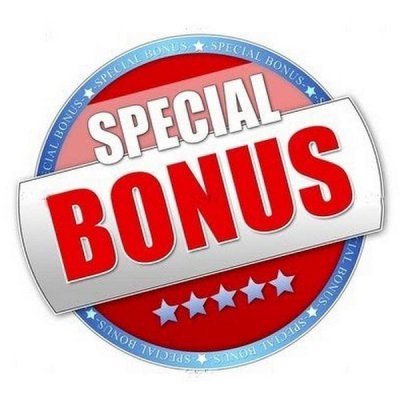 Luar biasa!🙏🙏🙏😱😱😱Metode ini akan membuat Anda kaya!👻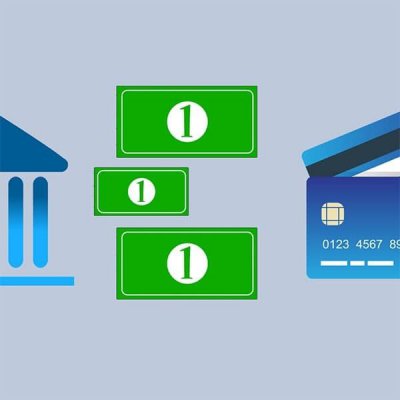 Hasilkan Profit dengan Anda harus mencobanya!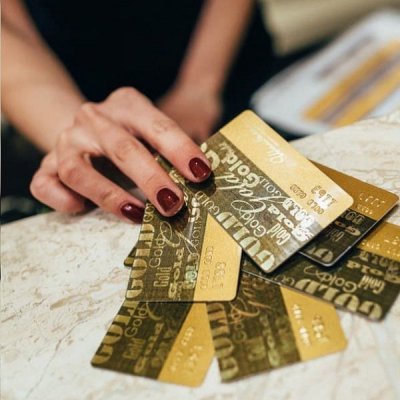 $1,000 Mulai Berpenghasilan!$1,000 Tersedia Di Akun Anda demo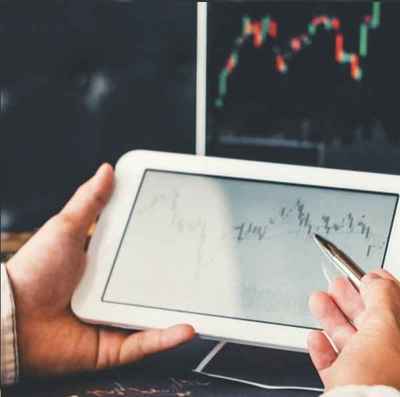 Penarikan dana instan!Hasilkan dari laptop atau smartphone Anda
After the very first launch, we found out that it is better to perform an A/B Test for prelanding and landing pages. The test consisted of 4 different types of combinations:
1. Pre-landing + Landing
2. Landing
3. Pre-landing + Application
4. Application.
We started to get leads and decided to connect two more networks.
Advertnative – an ad network with local sources in Asia;
Adsmart Detik – a local ad network that works only in Indonesia.

Top Creative Advertnative:

Cặp vợ chồng giàu có ở Thành phố Hồ Chí Minh nói về thu nhập
Thêm thông tin


Bạn đã Thắng $ 1000 Trên
Tài Khoản Demo

Nhấp và nhận 1000 đô la Tài Khoản Demo
Nhận tiền

Rahasia menghasilkan uang online terbongkar
Pengalaman pribadi!


Top Creative Adsmart Detik:

Judul
Hei.Butuh uang.Cara termudah untuk mendapatkan $1000 di akun demo
Deskripsi
Hasilkan Profit dengan Trading. Anda harus mencobanya!!
Right away we started the A / B landing and pre-landing tests.
So, we can conclude, that each advertising network requires its unique combinations and of course its moderation factors. Not all pre-landing and landing pages are passed by moderation in the same way. From the very beginning, there was the same starter set of creative, according to the network format.

Analyzing the intermediate results and according to statistics, the transition from registration to first deposit in the first few days was 30% of leads, and within a month – 70% of leads.
The interesting fact, landing pages with low conversion to registration brought more first deposits, in comparison with the platforms with a better registration number. The categories that brought the most traffic were Autos, Beauty, and Fashion. Politics – had the lowest rating so it had fewer first deposits. The efficient categories were also Finance and Sports. Most of first deposits were converted from the Dex version. As we previously optimized for the Registration event, from that moment we switched to optimization for the First deposit event.

Take a look at PopIn Table. The Yellow highlighted category shows results with more transitions; the orange highlighted category shows a higher number of deposits.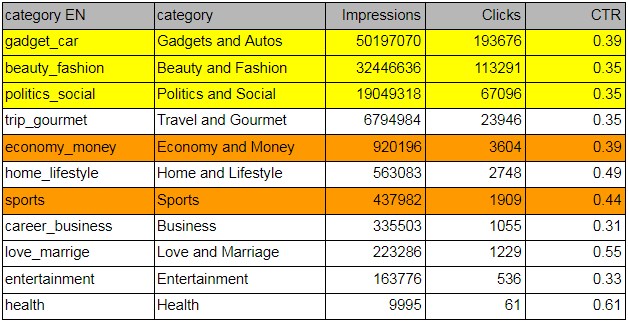 After the test, we found out that Advertnative effectiveness was doubtful. There was not a big expense, but it gave only a few leads, which reduced the probability of having a good first deposit price. Talking about Adsmart Detik, Popin – there were difficulties with the selection of creative for the combination. There were multiple ad campaign re-launches, creative was also changed, although registration and first deposits were successful. As a solution, the domain was replaced everywhere. The first deposits reached their volume only in mid-May because it took 1.5 months to choose the best combination for Popin. Advertnative and Adsmart Detik were still in issue. We have constantly re-launched ad campaigns and creatives and worked only with whitelisted sources. There were several attempts to reactivate them, but the results were poor.
In July, we decided to test 2 more networks and add Geo Vietnam. Beaver (Macaw) – is an ad network in Panazia, Adnow is a local ad network only in Indonesia.
After the first test, it was clear that the Adnow network did not give any good results. So the decision was to stop it. The Beaver (Macaw) showed better performance, first deposits were quite chaotic, that's why the combination was not scaled up. Concerning Vietnam- it was not successful at all. All ad campaigns were paused.

As a result, the KPI has met expectations despite the fact some ad campaigns were ineffective. Also, we scaled up the most successful network and combination with multiple landing and pre-landing options.
The most successful were:
Cooperation with the local ad network;
A / B test of a large number of landing and pre-landing pages and applications;
Changing optimization strategy.
Statistics Results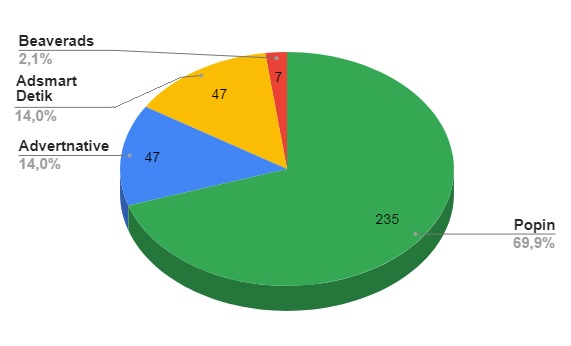 Statistics on first deposits