Yandex.Direct platform that makes your business evolve rapidly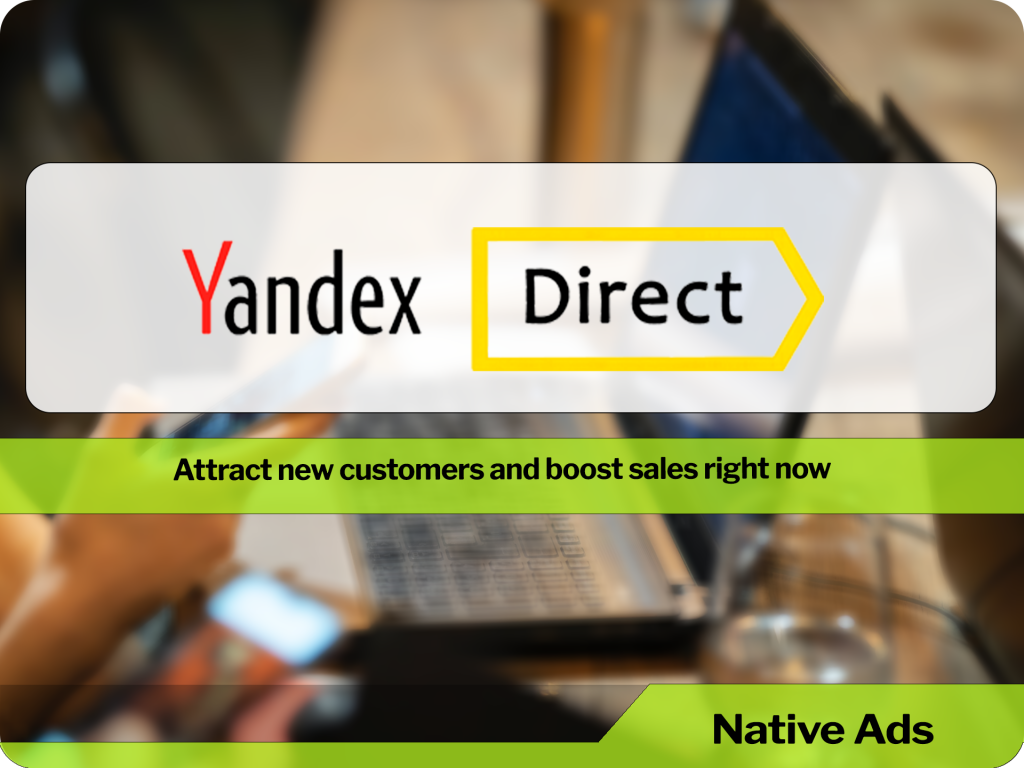 Yandex.Direct is a well-known one-stop platform for publishing 2 types of ads: display and contextual, it also helps your brand to be popular on a larger scale.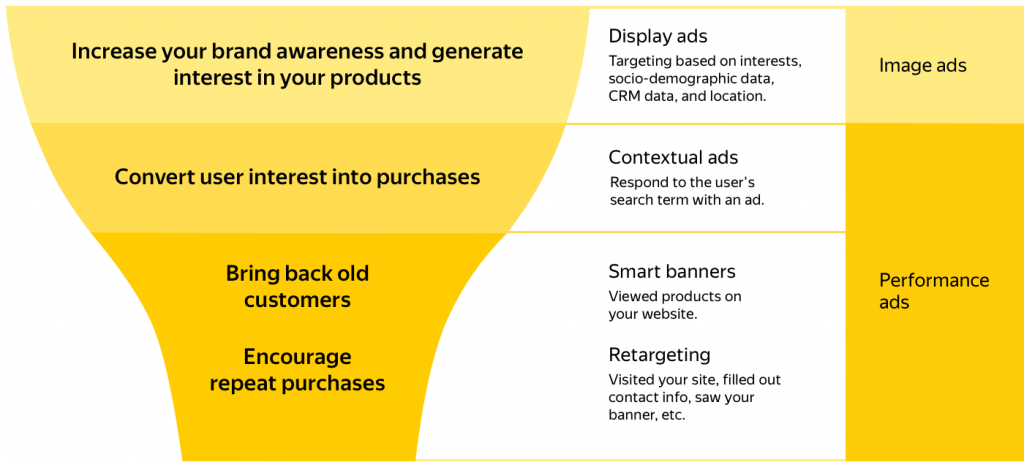 Ad Placement and its role:
When people look for some products on the web, they are shown contextual ads. As you know, this type of ad perfectly fits users' interests.
Premium placement is situated below the search results and definitely gets the highest number of clicks.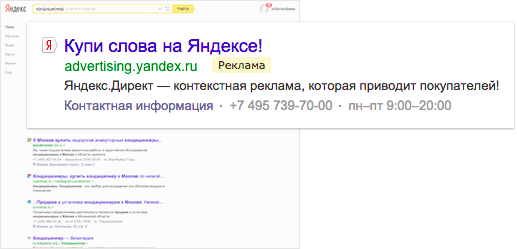 Other impressions ads may be located in the middle or at the bottom of the page or even to the right of the search results. Take a look at the example below.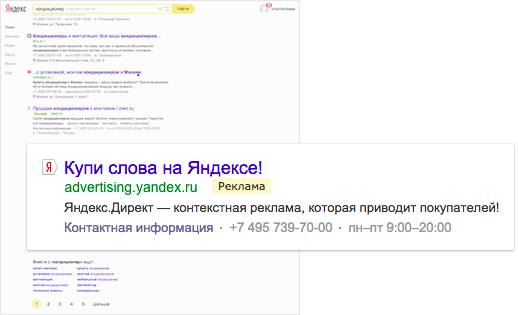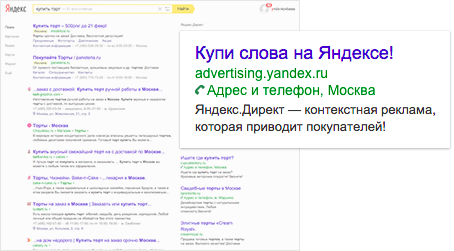 There are 4 types of advertising formats: video, text, smart banners, and image.
How to create an ad campaign
The first step is to set up an account. Fill in your information like country,
payment currency, phone number, and email address, read and accept The Terms and Conditions. Managed? Perfect! Let's proceed with creating your first ad campaign.
Now we are moving to the Create campaign page. We need to create a campaign name and choose the ad placement. Select the date of your campaigns, strategy, and region. Click the Targeted actions on a website if you set up Yandex Metrika and goals. Select a conversion and CPA, in the Spend up to tab indicate your weekly ad budget.
Click "To the next step".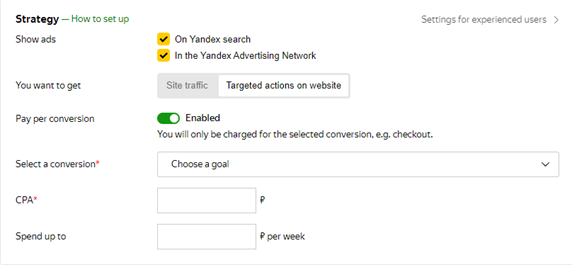 The minimum budget is 300 RUB per week. The weekly budget is about 1,000 RUB.
3. So, now you need to select a region where you can service local users. You can choose just one and later add more cities. Enable Autotargeting, it will show ads in search results without selecting keywords. Then add keywords with a help of Keyword Generator. Click Done, then Save.
4. Finally, we are ready to continue with building your ad. When you enter a title (56 characters with spaces and punctuation marks), per word – maximum 22 characters), add some more specific information that describes your product. In the Additional title (30 characters and 15 punctuation marks ), you may show some additional benefits of your service/products. Add a proper text that describes your product and a link to the page that contains a description of the service. Ad text – 81 characters and 15 punctuation marks.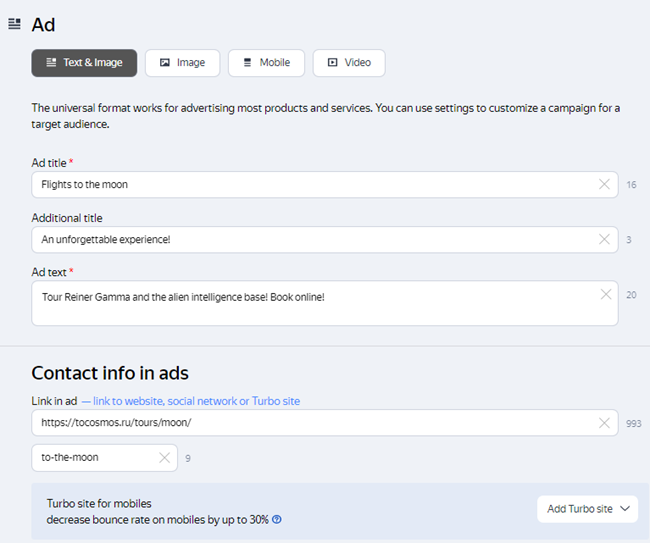 Upload the best image that perfectly represents your product.
Standards for images:
Image size — at least 450 pixels in length and width for Text & Image ads, and at least 1,080 pixels for mobile app ads.
Maximum file size — 10 MB.
Format — JPG, PNG, or GIF (only the first frame will be used).
A gentle reminder: The image will look better if you use
pictures between 1080 and 5000 pixels in size.
In this way, you can set up a carousel (between 2 and 10 images ). This type of ad represents products better because users can see different aspects of your service.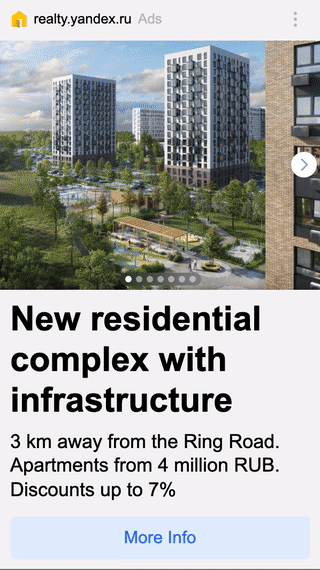 Also, you can use a video ad (from 5 to 60 seconds long). To make a good one, use a Video Builder. Video attracts attention and is more appealing to the audience, so if you are eager to interest users just choose a video ad.
In summary, Yandex.Direct serves ads to millions of users. Also, Yandex Metrika is a great tool that helps you to understand why users were on your website and did not make any purchases. It shows how people engage with your site – user clicks, scrolling. Ads can reach users regardless of the type of device they are using — desktop computers and laptops, as well as tablets, mobile phones, and smartphones. It supports all formats: native, text & image, media ads, and video ads.
You can order the advertising of your product with this solution in Scrooge Frog Ltd